Top Stories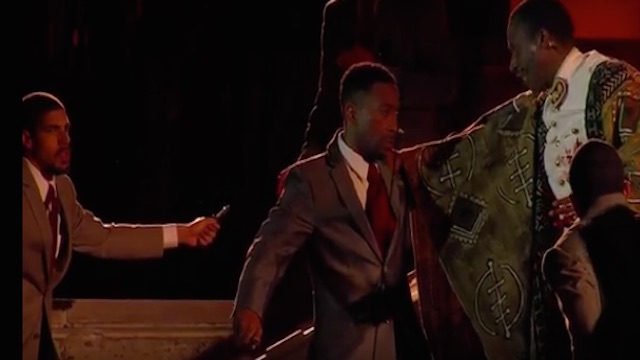 FIFA 16 is a generous package that's fit to burst with leagues, licenses and single and multiplayer game modes.
The USA defeated Japan 5–2 in the final of the 2015 World Cup, becoming the first team in history to have won three Women's World Cup titles.
Serena Williams, the World woman tennis champion has won Australia Open  final on Saturday January 28, 2017. With the win, the American Serena  has a record of 23 grand slam titles, beating German Steffi Graf's, the most in the Open Era of professional tennis. She  defeated sister Venus Williams 6-4 6-4.
If all goes well,  Wimbledon 2016 final will be Williams vs, Williams. But that would not be the major headline. The headline will be mostly about Venus, the older sister. If she reaches the Wimbledon final, Venus will solidify her place in the history of tennis and sports.  On Tuesday, July 5, 2016, the 36-year-old Venus, beat Yaroslava Shvedova 7-6 (7-5) 6-2, becoming the oldest semifinalist at a grand slam since a 37-year-old Martina Navratilova accomplished a similar exploit 22 years ago,  at the All England Club in 1994.  
Abitant morbi tristique senectus et netus et malesuada fames ac turpis egestas. Vestibulum tortor quam, feugiat vitae, ultricies eget, tempor sit amet, ante. Donec eu libero sit amet quam egestas semper. Aenean ultricies mi vitae est. Mauris placerat eleifend leo.
It was 48 minutes passed midnight, in Cleveland, Ohio, when  Cleveland Indians Michael Martinez chopped a groundball to third base. Chicago Cubs Kris Bryant seized the ball threw it to Anthony Rizzo, who squeezed it into his glove, along with the fate of 2016 World Series.
With the squeeze, the 108-years-wait for a  coveted trophy by the Cubs was over. And finally, the mythological Chicago Cubs' "Billy Goat Curse" of 1945 was behind the Cubs' fans. The myth, according to some accounts,  goes as follows:
On Sunday August 7, 2016, American swimmers Katie Ledecky and Michael Phelps smashed their records and won gold during  much anticipated competitions. The 19-year old Katie Ledecky beat her own record in the 400-meter freestyle. Michael Phelps, 31 years old,  already a multi-year olympic records holder,   added to his
All of the best entrepreneurs, sales professionals and leaders have at least one. They push us to get beyond our self-created limits.