Mission:
Analytical Consulting and Solutions, Investment Research, Political and Economical Risk Assessment
Focus:
Partnerships with Decision Makers
Value:
Because Partnerships Matter
Motto:
"Now is the moment"
Visit Aronisoft LLC Frequently Asked Questions (FAQ) to learn about our Business and Products
Metropolitans Where AroniSmart™ Solutions Are Being Used
---
Abu Dhabi, Ahmedabad, Amsterdam, Ankara, Athens, Baltimore, Barcelona, Beijing, Bengaluru, Berlin, Bogota, Boston, Brussels, Chennai, Chicago, Dakar, Denver, Dublin, Durban, Frankfurt, Hamburg, Houston, Hyderbad, Istambul, Johannesburg, Kampala, Kigali, Kinshasa, Kuala Lumpur, Las Vegas, Lisbon, London, Los Angeles, Menchester, Mexico City, Miami, Milan, Monaco, Moscow, Mumbai, Nairobi, New Orleans, New York, Oslo, Paris, Raleigh, Rio de Janeiro, Rome, San Francisco, Sao Paulo, Santiago, Seattle, Shanghai, Sidney, Taipei, Tel-Aviv, Tokyo, Washington, DC.
---
Disclaimer and Terms for AroniSoft, AronInvest, AroniSmartInvest, AroniStat, AroniSmartStat, AroniSmartIntelligence, and AroniSmartLytics
Opinions expressed in AroniSoft LLC websites are based on our own research. Our opinions and positions may change subject to new information, research, new data, and other conditions and events. AroniSoft LLC is a fee-only consultant or contracted investment, technology , business or strategic analyst. We are compensated only by our clients or through advertisements. We do not sell securities or non proprietary solutions or receive any compensation from securities or technology sales from third parties. We do not receive any form of revenue or incentive from any source other than directly from clients. We are not affiliated with any securities dealer, any fund, any fund sponsor or any company issuer of any security. All of our published material is for informational purposes only, and is not personal investment advice to any specific person for any particular purpose. We utilize information sources that we believe to be reliable, but do not warrant the accuracy of those sources or our analysis. Past performance is no guarantee of future performance, and there is no guarantee that any forecast will come to pass. Do not rely solely on this material when making an investment decision. Consider seeking professional advice before implementing our ideas or the ideas from our research and recommendations.
Copyright
All rights, including copyright and database right, in the AroniSoft LLC 's websites and its contents, are owned by or licensed to AroniSoft LLC, or otherwise used by the AroniSoft LLC as permitted by applicable law. By accessing the AroniSoft LLC's webpages, you agree that you will access the contents solely for your own private use but not for any commercial or public use. You can download and use the service on a single CPU at a time and you can print out a single hard copy of any part of the content on the AroniSoft LLC's website for your personal use.
Except as permitted above, you undertake not to copy, store in any medium (including in any other website), distribute, transmit, re-transmit, broadcast, modify, or show in public any part of the AroniSoft LLC's website without the prior written permission of the AroniSoft LLC's or in accordance with copyrights, trademarks, service marks, international treaties and/or other proprietary rights and laws of the U.S. and other countries.
Privacy
From time to time, you will be asked to submit personal information about yourself, such as name, email address, phone, etc. in order to receive or use services on our website. By entering your details in the fields requested, you enable AroniSoft LLC and its service providers to provide you with the services you select. Whenever you provide such personal information, we will treat that information in accordance with this policy. AroniSoft LLC will act in accordance with current legislation and aim to meet current Internet best practice.
AronSoft Terms and Disclaimer
To use any AronSoft software (the Software) You must first agree to the following terms. If you do not agree, stop using the software and uninstall the software and any of its parts. Your use of the Software shall constitute your acceptance of this Agreement and its terms.
ARONISOFT LLC PROVIDES THE SOFTWARE "AS-IS" AND PROVIDED WITH ALL FAULTS. NEITHER ARONISOFT LLC NOR ANY OF ITS SUPPLIERS OR RESELLERS MAKE ANY WARRANTY OF ANY KIND, EXPRESS OR IMPLIED. ARONISOFT LLC AND ITS SUPPLIERS SPECIFICALLY DISCLAIM THE IMPLIED WARRANTIES OF TITLE, NON-INFRINGEMENT, MERCHANTABILITY, FITNESS FOR A PARTICULAR PURPOSE, SYSTEM INTEGRATION, AND DATA ACCURACY. THERE IS NO WARRANTY OR GUARANTEE THAT THE OPERATION OF THE SOFTWARE WILL BE UNINTERRUPTED, ERROR-FREE, OR VIRUS-FREE, OR THAT THE SOFTWARE WILL MEET ANY PARTICULAR CRITERIA OF PERFORMANCE, QUALITY, ACCURACY, PURPOSE, OR NEED. YOU ASSUME THE ENTIRE RISK OF SELECTION, INSTALLATION, AND USE OF THE SOFTWARE. THIS DISCLAIMER OF WARRANTY CONSTITUTES AN ESSENTIAL PART OF THIS AGREEMENT. NO USE OF THE SOFTWARE IS AUTHORIZED HEREUNDER EXCEPT UNDER THIS DISCLAIMER.
THIS SOFTWARE DEPENDS ON CERTAIN DATA TRANSFER PROTOCOLS THAT HAVE BEEN DEVELOPED AND ARE MAINTAINED BY THIRD PARTY DATA PROVIDERS. THESE PROVIDERS MAY DECIDE TO CHANGE THESE PROTOCOLS AT ANY TIME WITH OR WITHOUT NOTICE. ARONISOFT LLC WILL MAKE ANY REASONABLE EFFORT TO KEEP THE SOFTWARE UP TO DATE IN RESPECT TO THESE CHANGES, BUT DOES NOT GUARANTEE THE TIMELINESS OF THESE UPDATES, OR THAT IT WILL EVEN BE POSSIBLE TO INCORPORATE SOME OR ALL OF THESE CHANGES. SOME OF THE CONSEQUENCES OF SUCH CHANGES BY THIRD PARTY DATA PROVIDERS MAY BE, BUT NOT LIMITED TO: INACCURATE OR UNAVAILABLE MARKET DATA, POOR PERFORMANCE AND OTHERS. YOU ASSUME THE ENTIRE RISK OF ALL SUCH OCCURRENCES, AS WELL AS THE RISK THAT THE SOFTWARE MAY BE RENDERED TEMPORARILY OR PERMANENTLY, IN PART OR COMPLETELY NONFUNCTIONAL BY SUCH CHANGES.
ARONISOFT LLC DOES NOT MAKE ANY GUARANTEE THAT THIS SOFTWARE COMPLIES OR WILL CONTINUE TO COMPLY WITH THE THIRD PARTY DATA PROVIDER TERMS OF SERVICE OR ANY OTHER AGREEMENTS BETWEEN THE THIRD PARTY DATA PROVIDER AND YOU. YOU ARE SOLELY AND FULLY RESPONSIBLE FOR COMPLYING WITH THE THIRD PARTY DATA PROVIDER TERMS OF SERVICE AND ANY OTHER AGREEMENTS BETWEEN THIRD PARTY DATA PROVIDER AND YOU.
Limitation of Liability.
Neither AroniSoft LLC nor anyone else who has been involved in the creation, production or delivery, of this software or its accompanying documentation shall be liable for any direct, indirect, incidental, special, exemplary or consequential damages whatsoever, including but not limited to any loss of actual or anticipated profits or benefits, resulting from the use of the software or its documentation.
Complete Agreement.
You acknowledge that you have read this license agreement and that it is complete and exclusive agreement between you and AroniSoft LLC, regarding the software and its documentation. This License shall be governed by and construed in accordance with the laws of the State of New Jersey and Delaware, United States of America, as if performed wholly within the states and without giving effect to the principles of conflict of law. If any portion hereof is found to be void or unenforceable, the remaining provisions of this License shall remain in full force and effect. This License constitutes the entire License between the parties with respect to the use of the Software
General Provisions.
AroniSoft LLC reserves all rights not expressly granted herein. AroniSoft LLC may modify this Agreement at any time by providing such revised Agreement to you or posting the revised Agreement on the product website presently located at http://www.aronisoft.com. Your continued use of the Software shall constitute your acceptance of such revised Agreement. Nothing in this Agreement shall constitute a partnership or joint venture between you and AroniSoft LLC. Should any term or provision hereof be deemed invalid, void or unenforceable either in its entirety or in a particular application, the remainder of this Agreement shall nonetheless remain in full force and effect.

Termination.
You may terminate this agreement by returning all your copies of the software and documentation to AroniSoft LLC. This license terminates automatically and without notice to you if you fail to comply with any provisions of this agreement. You agree to return all copies of the software and documentation to AroniSoft LLC upon termination.
YOU EXPRESSLY ACKNOWLEDGE THAT YOU HAVE READ THIS AGREEMENT AND UNDERSTAND THE RIGHTS, OBLIGATIONS, TERMS AND CONDITIONS SET FORTH HEREIN. BY CONTINUING TO INSTALL THE SOFTWARE, YOU EXPRESSLY CONSENT TO BE BOUND BY ITS TERMS AND CONDITIONS AND GRANT TO ARONISOFT LLC THE RIGHTS SET FORTH HEREIN.
YOU AGREE TO USE THE SOFTWARE AT YOUR OWN RISK.
©AroniSoft LLC
For more
information, Contact us at:
e-mail: Contact AroniSmart Team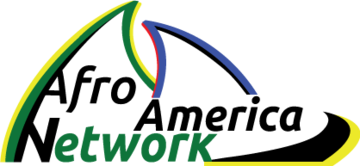 BLOG COMMENTS POWERED BY DISQUS