On Tuesday Sept 15, 2020, Apple will hold an annual special September event, which this year is called "Time Flies". According to unverified repors and rumors, this year event will focus on some of Apple's products, with other products, such as iPhone 12 to be covered in October 2020. The reports said that the event will concentrate on the Apple Watch Series 6 and iPad Air 4.
According to the reports, iPhone 12 and Apple Silicon Macs, with Apple-designed processors, will be unveiled in October, with shipments planned for November for iPhone 12. Bloomberg reported that Apple Watch Series 6 will come with SpO2 Tracking.
Meanwhile, to compete against Apple, Microsoft has launched a smartphone, Surface Duo, that offers two displays and is priced at $1,400.
The event is the first following Apple's CEO Tim Cook's public commitment to racial justice, back in June 2020.
Tim Cook then said:
"At Apple, our mission has been and always will be to create technology that empowers people to change the world for the better. We've always drawn strength from diversity, welcomed people from every walk of life to our stores around the world, and strived to build an Apple that is inclusive of everyone.
...
But we must do more. We commit to continuing our work to bring critical resources and technology to underserved school systems. We commit to continuing to fight the forces of environmental injustice — like climate change — which disproportionately harm Black communities and other communities of color. We commit to looking inward and pushing progress forward on inclusion and diversity, so that every great idea can be heard. And we're donating to organizations including the Equal Justice Initiative, which challenge racial injustice and mass incarceration.
To create change, we have to reexamine our own views and actions in light of a pain that is deeply felt but too often ignored. Issues of human dignity will not abide standing on the sidelines. To the Black community — we see you. You matter and your lives matter. ..
In the words of Martin Luther King Jr., "Every society has its protectors of status quo and its fraternities of the indifferent who are notorious for sleeping through revolutions. Today, our very survival depends on our ability to stay awake, to adjust to new ideas, to remain vigilant and to face the challenge of change."
With every breath we take, we must commit to being that change, and to creating a better, more just world for everyone."
The virtual event is scheduled from Apple Park at 10 a.m. Pacific Time
---
Advertisement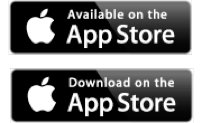 AroniSmartIntelligence, the leading tool for Advanced Analytics, Machine Learning & Data Science
Statisticians, Data Scientists, Business and Financial Analysts, Savvy Investors, Engineers, Researchers, Students, Teachers, Economists, Political Analysts, and most of the practitioners use Advanced Analytics to answer questions, to support informed decision making or to learn.
AroniSmartIntelligence™ is a leading Advanced Analytics, Machine Learning and Data Science tool, with optimized cutting edge Statistics models, Econometrics, Big Data and Text Analytics.
AronismartIntelligence™ includes modules covering Machine Learning and Big Data mining, Unstructured Text Analysis, Sentiment and Emotion Analytics, Bayesian Statistics and other advanced analytics.
---