Apple sent out an invite on Monday, Nov 2, 2020, announcing a virtual event, "One More Thing", planned for November 10, 2020 at 1:00 PM EST, broadcasting from the Apple Park campus in Cupertino, California. As reported previously by AroniSmart (see AroniSmart:Apple Announces a Digital Event, One More Thing, to be held on November 10, 2020 ) although not much details so far about the event, the event is expected to focus on MacBook computers, and most importanly driven by Apple Silicon.
What is Expected.
The third Apple Digital Event of 2020, known as "One More Thing", will be focusing on MacBook and the new processor: Apple Silicon. The 2 previous events of the year covered iPad, iPhone and Apple Watch and HomePod.
It was reported by Bloomberg that for the transition from Intel to Apple Silicon, Apple is designing a new Mac Pro that with a much smaller size although with the design similar to the current design.
Apple's One More Thing Event is expected to reveal 13-Inch MacBook Pro, 16-Inch MacBook Pro, and 13-Inch MacBook Air, all with Apple Silicon Chips.
‌Apple Silicon‌ Macs will significantly improve both speed and efficiency, while supporting universal apps able to run across all of Apple's devices. The transition process is expected to last about two years.
Other products mentioned are low cost AirPods for exercise, AirPods Pro and the ultra wireband-based trackers AirTags.
Apple Silicon Macs
Apple Macs are built on ‌Apple Silicon‌ chips, as Apple is doing away with the Intel chips in the Macs. ‌Apple Silicon‌ chips, will be based on the nanometer A-14 chips. The A-14 chips the A-series chips currently in iPhones and iPads. These chips are expected to improve performance in the Macs, while also being energy efficient.
Apple AirTags
AirTags‌ are small trackers equipped with Bluetooth. They will be attached to or inserted into items like keys, wallets, cameras, and other important items. ‌With the AirTags‌ attached, the users will be able to use Find My app in Macs, iPads, and iPhones, to track the items.
Apple AirPods Studio
AirPods are high-end over-ear headphones. They will have superior sound quality and minimize surrounding noise though Active Noise Cancellation. They are also expected to feature equalizer adjustment options and head and neck detection
---
Advertisement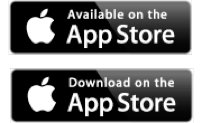 AroniSmartIntelligence, the leading tool for Advanced Analytics, Machine Learning & Data Science
Statisticians, Data Scientists, Business and Financial Analysts, Savvy Investors, Engineers, Researchers, Students, Teachers, Economists, Political Analysts, and most of the practitioners use Advanced Analytics to answer questions, to support informed decision making or to learn.
AroniSmartIntelligence™ is a leading Advanced Analytics, Machine Learning and Data Science tool, with optimized cutting edge Statistics models, Econometrics, Big Data and Text Analytics.
AronismartIntelligence™ includes modules covering Machine Learning and Big Data mining, Unstructured Text Analysis, Sentiment and Emotion Analytics, Bayesian Statistics and other advanced analytics.
---