Fastest Woman Alive Elaine Thompson-Herah has won the gold medalsl for 100 and 200 meters in 2022 CommonWealth Games in Birmingham. On Saturday August 6, 2022. Jamaica's Elaine Thompson-Herah, 28-year-old, won 200m gold, beating the Nigeria's Favour Ofili and Namibia's Christine Mboma.
Elaine Thompson-Herah is from Jamaica. She is a track and field sprinter, competing in the 100 meters and 200 meters. She ran the 200 m in 20.02 seconds, setting a new CommonWealth Games record, held at 22.09 seconds by Shaunae Miller-Uibo.
On Wednesday, August 3, 2022, Elaine Thompson-Herah added an 100m gold to hel collection, after winning in 10.95 seconds.
Elaine Thompson-Herah is a five-time Olympic champion and easily outran England's Daryll Neita, who had managed to run a personal best 10.90 in the semi-finals and ended up with a bronze medal.
In 2016 Rio Olympics, she set a precedent, winning gold medals in both 100 meters and 200 meters. The in 2021 Tokyo Olympics, on Saturday July 31, 2021. She also broke Florence Griffith-Joyner's 1988 Olympic record, that is, 33 years later. At the same time, she defended her 2016 Rio Olympics 100.
---
Advertisement
Get the following books on Amazon:
Even Roosters Dream to Fly: The Epic of a German White Catholic Priest and Manzi, a Freedom Fighter and a Mythological King of Rwanda.
Legs of Tornado: The Human Who Outran the Wind, an African tale about a human from a humble upbringing who outran the wind, defeated evil spirits, overcame his fate, became a respected clan chief, and triumphed ever after.
Even Roosters Dream to Fly along with Legs of Tornado are also available on Amazon worldwide and soon to several other platforms:
For more on the book, the author, the inspiration of the stories, Visit the author website here
---
Kenya's Mary Moora won 800 m gold. Mary Moora, in the 5th place in the first 400 m, come back, speeded up in the last 200m and won in 1:57.07.
As the CommonWealth Games were on in Birmingham, the Diamond League games were held in Silesia, Poland. Jamaica's Shelly-Ann Fraser-Pryce and Shericka Jackson, skipped the CommonWealth Games to attend the Diamond League.


Fraser-Pryce, 35, ran the fastest women's 100m of the year, in 10.66 seconds. Shericka Jackson won the 200m gold in 21.84 seconds. Bahama's Shaunae Miller-Uibo won 200 m silver in 22.35 second and American Jenna Prandini won the bronze in 22.39 seconds.
---
Advertisement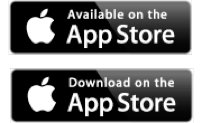 AroniSmartIntelligence, the leading tool for Advanced Analytics, Machine Learning, Neural Network, & Data Science
Statisticians, Data Scientists, Business and Financial Analysts, Savvy Investors, Engineers, Researchers, Students, Teachers, Economists, Political Analysts, and most of the practitioners use Advanced Analytics to answer questions, to support informed decision making or to learn.
AroniSmartIntelligence™ is a leading Advanced Analytics, Machine Learning and Data Science tool, with optimized cutting edge Statistics models, Econometrics, Big Data and Text Analytics.
AronismartIntelligence™ includes modules covering Machine Learning and Big Data mining, Unstructured Text Analysis, Sentiment and Emotion Analytics, Bayesian Statistics and other advanced analytics.
@2021 AroniSoft LLC
For More on AroniSoft LLC andAroniSmart products click here
---