Home Depot Inc. (NYSE: HD) and Lowe's Companies Inc. (NYSE: LOW) have delivered strong returns in 2018. Year-to-date, Lowe's has risen 4.2%, while Home Depot stock has risen 3.6%. AroniSmart™ team, leveraging the Machine Learning Time Series capabilities of AroniSmartLytics™ (AroniSmartIntelligence™), has looked at the trends of the two companies and came up with projections on the dynamics.
A little bit of the usual investment research before coming back to AroniSmart™'s findings.
Home Depot and Lowe's Momentum
Home Depot Inc. (NYSE: HD) and Lowe's Companies Inc. (NYSE: LOW) have delivered strong returns in 2018. Year-to-date, Lowe's has risen 4.2%, while Home Depot stock has risen 3.6%. Earlier this year, Lowe's momentum was fueled by a change in the top management.
Big Data at Home Depot and New Management at Lowe's
Since 2017, Home Depot has heavily invested in new technology, including Big Data, with its "One Home Depot" e-commerce operation, to fight off potential competition from new powerful players, such as Amazon.com Inc. (NASDAQ: AMZN). Home Depot has also managed to keep its main rival Lowe's in check. According to several sources, Home Depot plans to invest $1.2 billion, to reinforce its e-commerce platforms and improve its supply chain infrastructure.
Over the last years, Home Depot has consistently outperformed Lowe's in key operating metrics. In 2017, Home Depot sales grew at 7% vs 4% for Lowe's. The operating margin was 14.5% for Home Depot, vs 9.6% for Lowes, with dividend yield of 2.4% vs 2%.
However Lowe's has some upsides, in terms of fundamentals. Home Depot's stock is valued at 21 times expected earnings. Lowe's stock is valued at 18. Home Depot's price-to-sales ratio is 2.3, vs. Lowe's 1.2. Recently, Lowe's snatched a former Home Depot executive, to become its new CEO. The former J.C. Penney (NASDAQ: JCP) CEO, Marvin Ellison, who also worked at Home Depot for over a decade, was appointed the CEO of Lowe's in late May 2018 and will join on July 2, 2018. At Home Depot, Ellison had been credited with narrowing the performance gap between Home Depot and Lowe's. He will now be on the other side, trying to lift Lowe's performance to catch up with Home Depot.
By January 2018, Lowe's gained 24% over 2017 and reached $107. From late January to May 22, 2018, Lowe's lost most of these gains, but appears on track to bounce back, following the nomination of Marvin Ellison, having gained around 15% in one month.
AroniSmartLytics™ Analysis: Home Depot and Lowe's behave alike but not the same
AroniSmart™ team analyzed Home Depot and Lowe's performance dynamics, leveraging the Support Vector Machine capabilities of AroniSmartLytics™ (AroniSmartIntelligence™) and uncovered interesting insights. The team analyzed the performance of both Home Depot and Lowe's from Jan 2015 to Jun 2018.
Based on the analysis, it was found that the two stocks basically follow similar trends. Also, they are both equally impacted by the market conditions of the home improvement sector. The analysis found important nuances.
Key findings started with a positive view: both stocks had an upward momentum over the period. However, like the general stock market, they faced a slowdown and high volatility in Q1 2018 and early Q2 2018, before starting a bounce back. Trendwise, since early 2017, Lowe's has been on a catching up journey with Home Depot (see chart: Home Depot and Lowe's Close Price Trend).
By the end of 2017, it had basically closed the gap. In Q1 2018, Lowe's momentum was significantly impacted by the market conditions, but in late May 2018, it bounced back, following the announcement on the new CEO (see chart below). Since then, the two stocks have been behaving the same way.
From AroniSmartLytics™ modelling (see results on the Lowe's Close Price Drivers screen shot ), the two stocks appear to mirror each other: a high opening for Home Depot tends to lead a decline or slow down in Lowe's closing price and vice versa. Q1 and Q2 dynamics appear to positively impact Lowe's, whereas Q4 may be challenging. Both Home Depot and Lowe's appear to build on their respective positive momentum, but Lowe's is negatively impacted by strong lagged Home Depot close price.
More detailed analyses can be conducted using AroniSmartLytics™ Big Data, Machine Learning, Time Series and Sentiment Analysis capabilities.
---
Advertising:
GET ARONISMARTLYTICS on App Store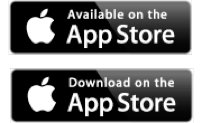 AroniSmartLytics, the leading tool for Advanced Analytics
Statisticians, Data Scientists, Business and Financial Analysts, Savvy Investors, Engineers, Researchers, Students, Teachers, Economists, Political Analysts, and most of the practitioners use Advanced Analytics to answer questions, to support informed decision making or to learn.
AroniSmartLytics™ is a leading advanced analytics, machine learning and data science tool, with optimized cutting edge statistics models, Big Data and Text Analytics.
AroniSmartLytics™ includes modules covering machine learning and Big Data mining, Unstructured Text Analysis, Sentiment and Emotion Analytics, Bayesian Statistics and other advanced analytics.