On June 26, 2018, AroniSmart™ team, leveraging the Machine Learning Time Series capabilities of AroniSmartLytics™ (AroniSmartIntelligence™), looked at the trends Home Depot Inc. (NYSE: HD) and Lowe's Companies Inc. (NYSE: LOW) and came up with projections on the dynamics between the two stocks. Based on the analysis, AroniSmart™ team predicted that Lowe's would be gaining momentum in the near future.

In fact, by January 2018, Lowe's gained 24% over 2017 and reached $107. From late January to May 22, 2018, Lowe's lost most of these gains. However, the insights from AroniSmartLytics machine learning and sentiment analysis pointed to a bounce back. Today, Lowe's has regained all the lost ground post CEO Marvin Ellison's nomination.
What is Fueling Lowe's Momentum
Lowe's stock climbed in midday training on August 22, 2018, after reporting Q2 records earnings. But, high earnings was not the big story that pleased invsetors. In fact, while reporting earnings, the new CEO also lowered guidance. Hence, the news is really the proposed turnaround plan.
The turnaround plan is that Lowe's, the world second home improvement retailer, has decided to get rid off Orchard Supply Hardware stores and cut inventory by reducing slow moving items, in an effort to become a leaner competitor to Home Depot. Lowe's has also hired CVS Finance Chief
Shares of Lowe's rose about 8% by mid-day. During the day, the stock price stayed within the range of $104.27 and $109.80, closing at $105.27. On Tuesday, the stock had closed at $99.74, or a 5.8% increase in one day. Diluted earnings per share were $1.86 and adjusted diluted earnings per share were $2.07, an increase of 31.8%
Shares of Home Depot were almost flat, with 0.5% increase.
Challenges and Opportunities at Lowe's
According to the CEO, Lowe's faces the following challnges: supply chain strategy, dated in-store technology is dated, complexity, a large number of out of stocks instores , and lack of rigor in evaluating capital investments.
The solution proposed by the CEO is to transform Lowe's in a competitive omnichannel network. Basically, it appears that Lowe's is going to emulate the recent strategy being impemented at Home Depot.
Since 2017, Home Depot has heavily invested in new technology, including Big Data, with its "One Home Depot" e-commerce operation, to fight off potential competition from new powerful players, such as Amazon.com Inc. (NASDAQ: AMZN). Home Depot has also, so far, managed to keep its main rival Lowe's in check. According to several sources, Home Depot plans to invest $1.2 billion, to reinforce its e-commerce platforms and improve its supply chain infrastructure.
It appears Lowe's intends to do same and, probably, better.

More detailed analyses can be conducted using AroniSmartLytics™ Big Data, Machine Learning, Time Series and Sentiment Analysis capabilities.
Disclaimer: AroniSoft LLC or its associates own Lowe's (LOW) stock. Also read AroniSmart and AroniSoft LLc terms here.
---
Advertising:
GET ARONISMARTLYTICS on App Store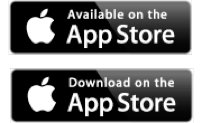 AroniSmartLytics, the leading tool for Advanced Analytics
Statisticians, Data Scientists, Business and Financial Analysts, Savvy Investors, Engineers, Researchers, Students, Teachers, Economists, Political Analysts, and most of the practitioners use Advanced Analytics to answer questions, to support informed decision making or to learn.
AroniSmartLytics™ is a leading advanced analytics, machine learning and data science tool, with optimized cutting edge statistics models, Big Data and Text Analytics.
AroniSmartLytics™ includes modules covering machine learning and Big Data mining, Unstructured Text Analysis, Sentiment and Emotion Analytics, Bayesian Statistics and other advanced analytics.