In April 2020, AroniSmart™ team, leveraging the Machine Learning, Text Mining, and Sentiment and Valance Analysis capabilities of AroniSmartIntelligence™, looked at the market sentiment index and events driving the stock market in early Q2 2020 (see here:AroniSmartIntelligence™ in Action: Market Sentiment and Key Stocks in April 2020 ). From the analysis, key major events and impacted stocks were highlighted. AroniSmart™ analysis showed that despite the marlet coming back from a huge deep since early March 2020, due to COVID-19, the overall sentiment is negative, across the board.
This finding aligned with the market and economic situation and the overall market performance. It was a major development since the February 2020 analysis, when the positivity index appeared not to match the performance of the market. Standing at around 40%, the sentiment index showed that negative events were significantly impacting the market more than the positive news and trends.
Since then, the stock market has maintained a strong momentum of coming back. In the analysis below, AroniSmart™ team has now looked at the events driving the market sentiment and the overall stock market performance, as of the end of May 2020.
A little bit of the insights on the market events and sentiments, from AroniSmart™ team's findings, based on the data as of May 28, 2020.
General Market Events and Sentiments
First, the overall sentiment, although improving, remains negative, across the board. The sentiment index is aligned with the market and economic situation, but appears to lag behind the improving overall market performance. It stands at around 44%, which indicates that negative events continue to significantly impact the market more than the positive news and trends.
Second, the positive sentiment remains driven by some initiatives and developments, including the economic relief, the support to small businesses and workers, the corona related relief, declining daily cases and deaths of Corona, the US elections and the latest market trends.
Work, hang, gain, sour, averag, good, top, risk, lead, virus, trump, support, outbreak words have the highest frequencies. Market connected keywods such as work, gain, aver good, led, support, gold, innovation, steamline, sustain, unlimited drive the positive sentiment in the stories.
COVID-19 pandemic and economic crisis related terms, like virus, hang, sour, mar, loss, outbreak, volatil, slow, heartbreak, go haywire, make or break, lying, moment of truth, power, rumor, stumbling block, thorny issue, unemplo, untrustworthy, unsustain, vicious cycle, zomb are driving the negativity and risk in the market.
AroniSmart™ team analyzed the key stories, leveraging the Tex Mining, Machine Learning and Sentiment and Valence Analysis capabilities of AroniSmartLytics™ (AroniSmartIntelligence™) and uncovered interesting insights.
AroniSmartLytics™ Analysis of Positive and Negative Sentiment words.
Based on the analysis, as depicted in the Words Cloud below, it was found that the the positivity (see words in green) is driven by words such as Support, Trust, Work, Progress, Award, Gain, Sustain, Improv. The words point to a mix of both the US politics (Trump, Support, boost, etc,) and the stock market performance.
The negativity appears to come from the virus outbbreak and death toll and the economy , including job loss, downturn, dowside, depression, bankrupt, struggle, rough, and risk in the market.
AroniSmartInvest™ in Action: Key Stocks Driving the Market Sentiment
Based on the analysis, it was found that the TECH sector continues, in general, to drive the market, along with the few stocks basically following similar trends.
The sectors driving the markets appears to be TECH, Retail, Home Based Entertainment, and Healthcare with a strong momentum.
The key stocks tickers, with high overall index in the AroniSmartIntelligence word cloud analysis, as of May 28, 2020 are:
AAL ABC ABM ACAD ADBE AEE AHH AHT AIR AMGN AMRI AMTD AMZN APO APTS ARC ASA BABA BBDO BGG BIG BMY BNY BOE BPFH CAC CAL CALX CBD CBL CBO CBOE CCC CCD CCP CCS CDC CEA CEE CEO CHCT CHS CLA CLDT CLI CMC CMCSA CMI CMRE CMS CNSL COP CPRT CSB CSF CSGP CTO CTT CVA CVO CWT DAL DATA DAX DBD DLX DOW DXCM EBAY EGHT EMJ EMR EOG ESG EXTN FARM FCS FEYE FICO FLIR FMK FORR FPA FPRX FRA FSAM FSP GCO GDDY GILD GLNG GLOG GMO GNRC GORO GPRO GPX GSM GTT HAFC HAL HALO HBCP HCHC HCM HHS HIBB HIVE HLI HOG HOV HSBC HVT HZNP IBB IBN IBTX ICE IDE INWK IPHI IRS ITIC JBL JNJ JOB JWN KFRC KHC KNL KNX LIFE LITE LLY LMNX LXP LXRX MASI MCI MED MEI MFS MGEE MGI MGM MHLD MIN MITT MKC MKSI MMS MMSI MMT MOBL MRO MRTN MWA MXL NATH NFLX NGS NHS NNA NNBR NOAH NOC NPV NSSC NYMT NYT OLED OMC ORBC ORCL OSK PAYC PBYI PDFS PES PETS PFGC PICO PII PJT PLAB PLOW PLT PNC POR PRA PRO PRSC PSA PSCM PTCT QADA QQQ RAD RBC RCI RDI RFP RNET RNG ROIC ROLL RPT RST SALT SAP SAR SBGI SEP SJW SLAB SMP SNA SNP SONC SOXX SPLK SPOK SPWH SSL SSTK STAY SWHC TAC TCAP TDIV TEAM TECH TEN TERP TGI THC TLT TMST TSLA TSM TTM TTWO TWTR TWX VALX VIP VIRT VIVO VRA VRNT VRTX VTR WEC WERN WIN WING WIRE WIX WMC WMT WPG WSM WTFC WWE YRCW ZEN ZIXI.
More detailed analyses can be conducted using AroniSmartInteligence™ Big Data, Machine Learning, Time Series and Sentiment Analysis capabilities.
---
Advertising:
GET ARONISMARTINTELLIGENCE on App Store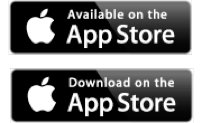 AroniSmartIntelligence™,

the leading tool for Advanced Analytics
Statisticians, Data Scientists, Business and Financial Analysts, Savvy Investors, Engineers, Researchers, Students, Teachers, Economists, Political Analysts, and most of the practitioners use Advanced Analytics to answer questions, to support informed decision making or to learn.
AroniSmartIntelligence™ is a leading advanced analytics, machine learning and data science tool, with optimized cutting edge statistics models, Big Data and Text Analytics.
AroniSmartIntelligence™ includes modules covering machine learning and Big Data mining, Unstructured Text Analysis, Sentiment and Emotion Analytics, Bayesian Statistics and other advanced analytics.