Renowned Black journalist Nikole Hannah-Jones and Black scholar and activist Cornell West faced racial prejudices during their tenure cases and had to make tough decision: take a stand, resign, and move forward, setting an example as role models. The Netflix series, The Chair, starring Sandra Oh, an Asian-American, explores the similar struggles for the people of color, including Asian-Americans and African-Americans, in institutions, more specifically in academia. The two unrelated sagas and fictional work highlight the widely known issue in America: the elusiveness of career development, promotions, and tenure, or leadership acceptance for and prejudice against Blacks and other people of color in corporations, academia, and other institutions in the United States of America.
Controversial t

enure case of
Nikole Hannah-Jones, an African American renowned journalist and Pulitzer Prize winner.
Nikole Hannah-Jones, an African-American renowned journalist and HBCU Howard University professor is a Pulitzer Prize winner. As a reporter for The New York Times Magazine and the creator of the 1619 Project, she covered racial injustice. In 2019, Nikole Hannah-Jones launched the 1619 Project with the aim to explore the legacy of slavery in the United States, 400 years after the arrival of the first Africans in Virginia.
Despite her qualifications, her tenure at the University of North Carolina (UNC) Hussman School of Journalism and Media was delayed, allegedly due to her work on 1619 project. After protests, news coverage, and other civil rights actions, Nikole Hannah-Jones was eventually offered tenure, bust she declined and, instead, accepted a position at Howard University.

In 2020, Nikole Hannah-Jones won a Pulitzer Prize for her "sweeping, provocative and personal essay for the ground-breaking 1619 Project, which seeks to place the enslavement of Africans at the center of America's story, prompting public conversation about the nation's founding and evolution."
However, not everybody was happy about the 1619 project and the work by Nikole Hannah-Jones. Some people stated that the 1619 Project sought to "reframe the country's history by placing the consequences of slavery and the contributions of Black Americans at the very center of the United States' national narrative." Hence, powerful individuals among these people allegedly were behind the hardly fought opposition against her tenure at the UNC.

As the consideration of her tenure was delayed, major protests erupted, led by civil rights activists, students, several faculty members, including Black female professors, and other supporters from many sides. The protesters pointed to the fact that denying tenure to Hannah-Jones highlighted the racial injustice in academia, threatened academic freedom, and confirmed how Black women in academia were mistreated. Following the protests, UNC trustees met in closed session and publicly voted for tenure for Hannah-Jones with 9 for to 4 against.
Cornel West: One of the country's foremost Black scholar Facing Prejudice.
While the case of Nikole Hannah-Jones was going on, Cornel West, one of the country's foremost Black scholar, public intellectuals, philosopher, political activist, and social critic resigned from the Harvard University Divinity School after being denied tenure. Among West's complaints was that "all my courses were subsumed under Afro-American Studies, including Existentialism, American Democracy and the Conduct of Life."
In his resignation from Harvard University, Cornel West accused the school of "intellectual and spiritual bankruptcy of deep depths."
Cornel West also said that for some major academic institutions, political prejudices quash academic achievements and student teaching.
NetFlix Series' The Chair: Elusiveness of Excellence for Blacks and People of Color.

In NetFlix Series The Chair, an Asian-American woman, Kim, played by Sandra Oh, becomes the first woman of color to become chair in a major university. She was appointed chair of a faling English Department, where many incompetent, unqualified, or lazy but politically and prejudiced individuals pose a big challenge and have become a burden. Hence, as she becomes the chair, she is faced with and tries to meet the bewildering demands and high expectations of the failing English department. At the same time, she is constantly distracted and challenged by power struggles, racial prejudice, and incompetence from her detractors hiding under white dominance.
Like in the case of Nikole Hannah-Jones and Cornel West, The Chair exposes the intangible but always present elusiveness of tenure or a permanent post, for Black faculty, but more generally the struggle, glass ceiling, racial prejudice, and heavy weights on the neck of the Black People and other people of color in their career.
In fact, according to statistics, while Black represent 13.4% of the US population, Black professors represented only less than 5% of all U.S. tenured professors in fall 2018.
Lessons from tenure cases and excellence of People of Color
The Chair, as well as the tenure cases of Nikole Hannah-Jones and Cornel West, despite their capabilities, qualifications, and outstanding performance, people of color, including Black and Asian-Americans face major challenges to be recognized or promoted. Even promoted, people of color have no influence and are being challenged by individuals with less qualifications and minimal competence or achievements, or whose implied contribution to corporations and institutions is no longer visible or has become irrelevant. Hence, people of color may have a title and outstanding capabilities, but without resources, are mostly assigned to failing departments and functions, or have no actual influence.
---
Advertisement

For more on Legs of Tornado: The Human Who Outran the Wind, Visit the site Legs of Of Tornado, here
---
Advertisement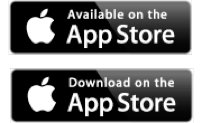 AroniSmartIntelligence, the leading tool for Advanced Analytics, Machine Learning, Neural Network, & Data Science
Statisticians, Data Scientists, Business and Financial Analysts, Savvy Investors, Engineers, Researchers, Students, Teachers, Economists, Political Analysts, and most of the practitioners use Advanced Analytics to answer questions, to support informed decision making or to learn.
AroniSmartIntelligence™ is a leading Advanced Analytics, Machine Learning and Data Science tool, with optimized cutting edge Statistics models, Econometrics, Neural Network Analytics, Big Data and Text Analytics.
AronismartIntelligence™ includes modules covering Machine Learning and Big Data mining, Unstructured Text Analysis, Sentiment and Emotion Analytics, Bayesian Statistics, Neural Network Models, and other advanced analytics.
@2021 AroniSoft LLC
For More on AroniSoft LLC and AroniSmart products click here
---