The 2021 Oscar Academy Awards ceremonies were different: delayed for two months, limited attendance, no after-parties, no usual red-carpets dramas. However, two awards made history: Daniel Kaluuya as supporting actor in a critical movie about the Civil Rights struggles by Blacks in America and Chloé Zhao as Best Director, becoming the first woman of color, ever, to win the title.
This year, the Oscar Academy Awards ceremony was delayed due to the COVID-19 pandemic and split between two areas, for in person attendance: Dolby Theater in Hollywood and Union Station in Los Angeles.
Judas and the Black Messiah: Black Civil Rights, Fight For Social Justice, and Betrayal
Daniel Kaluuya won the Best Supporting Actor award in "Judas and the Black Messiah." In this 2021 American biographical drama, he portrayed Fred Hampton, a young and dynamic Black Panther leader in the events held the late 1960s Civili Rights movement. The movie focuses on the betrayal and assassination of Fred Hampton, then the chairman of the Illinois chapter of the Black Panther Party in Chicago, at the hands of William O'Neal, played by Lakeith Stanfield, who had been forced to become an FBI informant, instead of being put into prison for decades, for attempting to hijack a car, posing as a federal officer.
Daniel Kaluuya was born in London, the son of Ugandan immigrants. He became famous with his portrayal of Chris in the movie 2017 Get Out (see AfroAmerica Network: Get Out Wins the Rotten Tomatoes' Best Movie of 2017).
---
Advertisement
---
For his performance in Judas and the Black Messiah, Daniel Kaluuya has won multiple awards: Best Supporting Actor at the Oscar Academy Awards, Golden Globes, Critics' Choice Awards, Screen Actors Guild Awards, and BAFTA Awards. <
Judas and the Black Messiah earned six Oscar nominations, including Best Picture, Best Supporting Actor for Lakeith Stanfield, Best Original Song for "Fight For You" by H.E.R. H.E.R's Fight For You also won.
Chloé Zhao: First Woman of Color to Win Best Director Title.
Chloé Zhao, 39, won the Best Director for "Nomadland." She became the first woman of color to win the award, and the second woman ever to win the title. Chloé Zhao is a Chinese filmmaker, who emigrated to UK and the US when she was a teenager. She has worked and is known for several independent American films, including the Songs My Brothers Taught Me, premiered at Sundance Film Festival and earned her a nomination for the Independent Spirit Award for Best First Feature.
---
Advertisement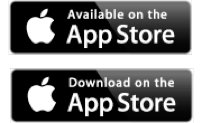 AroniSmartIntelligence, the leading tool for Advanced Analytics, Machine Learning & Data Science
Statisticians, Data Scientists, Business and Financial Analysts, Savvy Investors, Engineers, Researchers, Students, Teachers, Economists, Political Analysts, and most of the practitioners use Advanced Analytics to answer questions, to support informed decision making or to learn.
AroniSmartIntelligence™ is a leading Advanced Analytics, Machine Learning and Data Science tool, with optimized cutting edge Statistics models, Econometrics, Big Data and Text Analytics.
AronismartIntelligence™ includes modules covering Machine Learning and Big Data mining, Unstructured Text Analysis, Sentiment and Emotion Analytics, Bayesian Statistics and other advanced analytics.
@2021 AroniSoft LLC
For More on AroniSoft LLC andAroniSmart products click here
---