The Black History Month in the United States is moving forward. February 2023 theme is Black resistance, as Americans are taking time for remembrance and reflection and the country is reminded of the discrimination Blacks have endured and the continuous struggle against the remnants of slavery, segregation, and racial legacy.

The Black History Month is also a time to focus on understanding the question and dynamics of race in American society today and to remember the people who made sacrifices in building the foundation and helping attain some achievements for Blacks in America. Below are the some key pioners and most influential historic Blacks and African Americans who made such sacrifices or led the historic actions for civil rights, racial equality, and justice for Blacks in America.
As the list is being put together, it is worth mentioning that some leaders and top pioneers in African American Black history are well known. These include Dr. Martin Luther King Jr., Rosa Parks, Maya Angelou, James Baldwin, and Muhammad Ali.
No single African American in history is perhaps as famous as Rev. Martin Luther King Jr. (1929- 1968). Rev. Martin Luther King Jr is an icon for the civil rights movement, to the point that a federal holiday on the third Monday each January is celebrated in his honor.

Born in Atlanta, GA, a son of an early civil rights activist and minister Martin Luther King Sr., King advanced civil rights for people of color in the United States through nonviolence and civil disobedience.
As a Baptist minister in the city of Montgomery, AL, Rev. Martin Luther King Jr. focused on civil rights preaching nonviolence in protesting against the segregation of whites and blacks in the United States. His assassination in 1968 sparked riots and mourning around the world.
---
Advertisement
Get the following books on Amazon:
Even Roosters Dream to Fly: The Epic of a German White Catholic Priest and Manzi, a Freedom Fighter and a Mythological King of Rwanda.
Legs of Tornado: The Human Who Outran the Wind, an African tale about a human from a humble upbringing who outran the wind, defeated evil spirits, overcame his fate, became a respected clan chief, and triumphed ever after.
Even Roosters Dream to Fly along with Legs of Tornado are also available on Amazon worldwide and soon on several other platforms:
For more on the book, the author, the inspiration of the stories, Visit the author website here
Check the Book Video trailer of Even Roosters Dream to Fly, here
---
A. Black Women
Alice Coachman (1923-2014)
Alice Coachman grew up in Albany, Georgia. As a child, she start running on dirt roads and jumping over makeshift hurdles. That early humble beginnings prepared her to track stardom. In 1948 Summer Olympics in London, she became the first Black woman in the World to win an Olympic Gold Medal and set the record of 5 feet and 6 1/8 inches for the high jump. Throughout her athletic career, she won 25 national titles, including 10 in the high jump. She was officially inducted into the National Track-and-Field Hall of Fame in 1975, and the U.S. Olympic Hall of Fame in 2004.
Amelia Boynton Robinson (1911–2015)
Amelia Isadora Platts Boynton Robinson was a civil rights leader and activist. As one of the leaders of the American Civil Rights Movement in Selma, Alabama, she was a key figure in the 1965 Selma to Montgomery marches. In 1984, to promote the idea of "peace through development", she became a founding vice-president of the Schiller Institute affiliated with Lyndon LaRouche.
Ann Lowe (1898-1981)
Ann Cole Lowe was born in Clayton, Alabama. The first Black to become a noted fashion designer, she considered to be one of America's most influential clothing designers. Her designs were popular among upperclass wealthy white families for five decades from the 1920s through the 1960s.
At an early age, Ann Cole was taught to sew by her mother and grandmother, who were both skilled dressmakers, designing and making clothing for wealthy white families around the state. Her career took off after she accepted a position as an in-house gown maker in Florida. She went on to graduate in a design school in New York City, before setting a shop in Tampa, Florida, employing 18 seamstresses. Her designs have been featured in Vogue and at Academy Award shows. One of her historical pieces of work was the wedding dress of Jacqueline Bouvier in her wedding to John F. Kennedy.
Annie Lee Cooper (1910-2010)
Annie Lee Cooper was born in Selma, Alabama. She was one of the key activists who played a crucial role in the 1965 Selma Voting Rights Movement. She became a Civil Rights Movement activist after finding out that although she had been a registered voter in Pennsylvania and Ohio she was unable to register to vote in Alabama.
Her fame includes punching Alabama Sheriff Jim Clark in the face, when he ordered her to vacate the premises Dallas County Courthouse and prodded Cooper in the neck when she tried to register to vote.
Bessie Coleman (1892–1926)
Elizabeth Bessie Coleman was born in Atlanta, Texas, from a mixed African American who had Cherokee grandparents, and Black. Bessie Coleman was the first African-American woman and first Native American to hold a pilot license. She earned her license from the Fédération Aéronautique Internationale, in Lausanne, Switzerland on June 15, 1921, and was the first Black person to earn an international pilot's license. She paved the way for a new generation of diverse fliers like the Tuskegee Airmen, Blackbirds, and Flying Hobos.
Claudette Colvin (1939 - )
Claudette Colvin Austin was born in Montgomery, Alabama. She is considered as one of the American pioneer of the 1950s civil rights movement. On March 2, 1955, then 15 years old, she was arrested in Montgomery, Alabama, for refusing to give up her seat to a white woman on a crowded, segregated bus. She is a retired nurse aide.
Daisy Bates (1914–1999)
Daisy Bates was born in Huttig, Arkansas. A civil rights activist, publisher, journalist, and lecturer, she was a leader of the plan for desegregating the schools of Little Rock in the Little Rock Integration Crisis of 1957.
In 1952, Daisy Bates was elected president of the Arkansas Conference of NAACP branches.
Diane Nash (1868–1939)
Diane Judith Nash was born in Chicago, Illinois. She was an American civil rights activist and a leader and strategist of the student wing of the Civil Rights Movement.
She is well known for several successful civil rights campaigns and initiatives: integration lunch counters in Nashville), the Freedom Riders for the desegregation of interstate travels; co-founding the Student Nonviolent Coordinating Committee (SNCC), and the struggle for the Voting Rights with Alabama Voting Rights Project and the Selma Voting Rights Movement.
Her efforts helped the passage of the Voting Rights Act by the Congress of 1965. The Voting Rights Act which authorized the federal government to oversee and enforce state practices and ensure that African Americans and other minorities were not prevented from registering and voting.
Dorothy Height (1912–2010)
Dorothy Irene Height was was born in Richmond, Virginia. One of the few women present at the 1963 March on Washington, where Dr. King delivered his famous "I Have a Dream" speech, she was an influential African American civil rights and women's rights activist. Her activism focused on the issues of African American women, including unemployment, illiteracy, and voter awareness
Ella Baker (1903–1986)
Ella Josephine Baker was born in Norfolk, Virginia. A civil rights and human rights activist, she was a largely behind-the-scenes organizer whose career spanned more than five decades. In New York City and the South, she worked alongside some of the most noted civil rights leaders of the 20th century, including W. E. B. Du Bois, Thurgood Marshall, A. Philip Randolph, and Martin Luther King Jr.
Eunice Carter (1899–1970)
Eunice Roberta Hunton Carter was born in ATlanta, Georgia. She was one of New York's first female African-American lawyers, and one of the first African-American prosecutors in the United States. She was active in the Pan-African Congress and in United Nations committees to advance the status of women in the world.
Ethel Waters (1896-1977)
Ethel Waters was born in Chester, Pennsylvania. Waters entered the entertainment business in the 1920s as a blues singer. She later became a Broadway star. Later in life, she made history for her work in television—she was the first African American to star in her own TV show, The Ethel Waters Show, and she was nominated for an Emmy in 1962.
Gwendolyn Brooks (1917-2000)
Gwendolyn Elizabeth Brooks was born in Topeka, Kansa. Today, Brooks is considered to be one of the most revered poets of the 20th century. The first Black author to win the Pulitzer Prize (in 1950, for Annie Allen), she served as poetry consultant to the Library of Congress, becoming the first Black woman to hold that position. She was also the poet laureate of the State of Illinois, and many of her works reflected the political and social landscape of the 1960s, including the civil rights movement and the economic climate.
Harriet Tubman ( –1913)
Harriet Tubman was born Araminta Ross in Dorchester County, Maryland. A celebrated abolitionist and social activist, she played a major role in freeing Blacks from slavery, gaining the nickname of "Moses"". Born into slavery, Tubman escaped and subsequently made some 13 missions to rescue approximately 70 slaves, including family and friends, using the network of antislavery activists and safe houses known as the Underground Railroad.
Henrietta Lacks (1920-1951)
Henrietta Lacks was born Loretta Pleasant in Roanoke, Virginia. Her special cells, with the unique ability to double every 20 to 24 hours, helped to The Johns Hopkins Hospital to advance medical research on cancer and played a crucial role in the development of the polio vaccine.
After being diagnosed with cervical cancer at a sample of Lacks's cancer cells were taken without her consent by a researcher. And though she succumbed to the disease at the age of 31 that same year her cells were used to test the effects of radiation and poisons, to study the human genome, to learn more about how viruses work.
Irene Morgan (1917–2007)
Irene Amos Morgan, later known as Irene Morgan Kirkaldy, was born in Baltimore, MD.
She was arrested in Middlesex County, Virginia, in 1944 under a state law imposing racial segregation in public facilities and transportation, when she refused to give up her seat in what the driver said was the "white section". At the time she worked for a defense contractor on the production line for B-26 Marauders. The NAACP Legal Defense Fund took up her case for the appeal. She was represented by William H. Hastie, the former governor of the U.S. Virgin Islands and later a judge on the U.S. Court of Appeals for the Third Circuit, and Thurgood Marshall, legal counsel of the NAACP. Her case, Irene Morgan v. Commonwealth of Virginia, 328 U.S. 373 (1946), was appealed to the United States Supreme Court. The US Supreme Court ruled that the Virginia law was unconstitutional, as the Commerce clause protected interstate traffic. The landmark decision in 1946 was yet ignored by Virginia and other states for decades.
Jane Bolin (1908–2007)
Jane Matilda Bolin was born in Poughkeepsie, New York. An American attorney and judge, she had numerous accomplishments: the first black woman to graduate from Yale Law School, the first to join the New York City Bar Association, the first to join the New York City Law Department, the first black woman to serve as a judge in the United States when she was sworn into the bench of the New York City Domestic Relations Court in 1939. She also served on the boards of the NAACP, Child Welfare League of America, and the Neighborhood Children's Center.
Katherine Coleman Johnson (1918 - 2020) Katherine Coleman Goble Johnson was born in White Sulphur Springs, West Virginia. She is known as the NASA mathematician, physicist, and scientist who used her math genius to guide to and land Apollo 11 on the moon and bring it back to earth. As NASA chief Charles Bolden, in a Vanity Fair Magazine article, recently put it, Katherine "advanced Human Rights with a slide rule and a pencil", and the "frontier of human achievement at the same time."
Yet, at the time of her birth, on August 26, 1918, the odds of reaching such a human achievement were remote at the best, if not impossible. It was the time when women were not encouraged to pursue high degrees or math and sciences. Moreover, Katherine Johnson was a Black woman, born in a segregated America. She received the Presidential Freedom medal from President Barack Obama, the first African-American president. On May 5, 2016, at Langley Research Center in Hampton, Virginia, a research center, rightly named Katherine G. Johnson Computational Research Facility
Mae C. Jemison (1956 - )
Mae Carol Jemison was born in Decatur, Alabama. She is an American engineer, physician, and former NASA astronaut. She became the first black woman to travel into space when she served as a mission specialist aboard the Space Shuttle Endeavour in 1992
Madam C. J. Walker (1867–1919)
Madam C.J. Walker, born Sarah Breedlove in Delta, Fifth Military District, Louisiana, was an African American entrepreneur, philanthropist, and political and social activist. She is known as the first female self-made millionaire in America in the Guinness Book of World Records. She was inspired to create hair products after experiencing a scalp disorder and hair loss. It led to the creation of the Walker system of hair care. She built an empire selling products directly to Black women, then employing others to sell them. She used her fortune to fund scholarships for women at the Tuskegee Institute and donated to the NAACP, the Black YMCA, and other charities.
Maggie Walker (1864–1934)
Maggie Lena Walker, born Draper Mitchell in Richmond, Virginia, was a businesswoman and teacher. In 1903, Walker became both the first African American woman to charter a bank and the first African American woman to serve as a bank president.
Mary Eliza Mahoney (1845–1926)
Mary Eliza Mahoney was born Dorchester, Massachusett. She became the first African-American to study and work as a professionally trained nurse in the United States. In 1879, Mahoney was the first African American to graduate from an American school of nursing. Mahoney received several honors and awards for her work. She was inducted into the American Nurses Association Hall of Fame in 1976[5] and the National Women's Hall of Fame in 1993.[6]
Mary Fields (1832-1914)
Mary Fields was born in Hickman County, Tennessee. Known as "Stagecoach Mary", Fields was the first African-American to work for the U.S. postal service. Born a slave, she was freed when slavery was outlawed in 1865. At age 63, Fields was hired as a mail carrier because she was the fastest applicant to hitch a team of six horses. She never missed a day, and her reliability earned her the nickname "Stagecoach". She was very creative, even dealing with unusual weather conditions. When the snow was too deep for her horses, Mary Fields delivered the mail on snowshoes, carrying the sacks on her shoulders.
Mary Kenner (1912–2006)
Mary Beatrice Davidson Kenner was born in Monroe, North Carolina. She is known as an and a signer. She received five patents in her lifetime, holding the record for the most patents awarded to a Black woman by the U.S government. Kenner's first and most noted patent was in 1957 for the sanitary belt, the precursor invention to sanitary pads.
Nina Simone (1933-2003)
Nina Simone was born Eunice Kathleen Waymon in Troy North, Carolina. Nina Simone became an American singer, songwriter, musician, arranger, and civil rights activist. Starting to learn how to play the piano as a toddler and performing in church where her father was a preacher.
She would cross tracks from her black neighborhood to the white side of the town to study classical piano with a German teacher. She was later accepted into The Juilliard School. When she applied for a scholarship to study at the Curtis Institute of Music in Philadelphia, she was denied admission, despite a well received audition, a decision she attributed to racism. To make a living, Simone started playing piano at a nightclub in Atlantic City.
In 2003, just days before her death, the Curtis Institute of Music awarded her an honorary degree.
Her music includes songs about racism and slavery and Civil Rights activism. The songs include "Mississippi Goddam", which called for an immediate change in race relations, and "Old Jim Crow", addressing the Jim Crow laws.
Her music crossed all genres, including classical, jazz, blues, folk, R&B, gospel, and pop. She went on to record more than 40 albums.
Patricia Bath (1942–2019)
Patricia Era Bath was born in New York City, New York. She was an ophthalmologist, inventor, humanitarian, and academic. She invented an improved device, called Laserphaco Probe, for laser cataract surgery. Her invention was patented in 1986. Bath was the first African American to serve her residency in ophthalmology at New York University.
She was one of the first two black women, along with Marian Croak, to be inducted into the National Inventors Hall of Fame.
Phillis Wheatley (1753–1784)
Phillis Wheatley Peters, also known as Phyllis Wheatly, was an author. She is considered the first African-American author of a published book of poetry. She was born in West Africa, was kidnapped and subsequently sold into enslavement at the age of seven or eight and transported to North America. She spent most of her life enslaved, working for her owner as a servant in the mid-1700s. Despite never having received a formal education, Wheatley became the first African American to publish a book of poems on various subjects. However, she died before securing a publisher for her second volume of poetry and letters.
Rebecca Lee Crumpler (1831–1895)
Rebecca Lee Crumpler, born Rebecca Davis in Delaware, was an American physician, nurse and author. After studying at the New England Female Medical College, in 1864 she became the first African-American woman to become a doctor of medicine in the United States. Crumpler graduated from medical college at a time when Blacks were almost not allowed to attend medical college or publish books. After graduation, Crumpler first practiced medicine in Boston, primarily serving poor women and children. Despite being subjected to intense racism and sexism while practicing medicine, she persevered, and continued to treat women and children. The Rebecca Lee Pre-Health Society at Syracuse University and the Rebecca Lee Society, one of the first medical societies for African-American women, were named after her.
Rosa Parks (1913–2005)
Rosa Louise McCauley Parks was born in Tuskegee, Alabama. She is one of the American activists in the civil rights movement best known for her pivotal role in the Montgomery bus boycott. The United States Congress has honored her as "the first lady of civil rights" and "the mother of the freedom movement".
Ruby Bridges (1954 - )
Ruby Nell Bridges Hall was born in Tylertown, Mississippi. She is an American civil rights activist. She was just 6 years old when she became the first African-American child to desegregate the all-white William Frantz Elementary School in Louisiana during the New Orleans school desegregation crisis on November 14, 1960.
Sadie Tanner Mossell Alexander (1898–1989)
Sadie Tanner Mossell Alexander was born in Philadelphia, Pennsylvania. In 1921, Mossell Alexander received a Ph.D. in economics. She became the first Black to receive such a degree in the United States. A pioneering Black professional and civil rights activist of the early-to-mid-20th century, she was a first in several areas. She was also the first Black woman student to graduate with a law degree from Penn Law School, and the first African-American woman to practice law in Pennsylvania.
---
Advertisement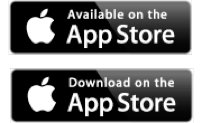 AroniSmartIntelligence, the leading tool for Advanced Analytics, Machine Learning & Data Science
Statisticians, Data Scientists, Business and Financial Analysts, Savvy Investors, Engineers, Researchers, Students, Teachers, Economists, Political Analysts, and most of the practitioners use Advanced Analytics to answer questions, to support informed decision making or to learn.
AroniSmartIntelligence™ is a leading Advanced Analytics, Machine Learning and Data Science tool, with optimized cutting edge Statistics models, Econometrics, Big Data and Text Analytics.
AronismartIntelligence™ includes modules covering Machine Learning and Big Data mining, Unstructured Text Analysis, Sentiment and Emotion Analytics, Bayesian Statistics and other advanced analytics.
@2023 AroniSoft LLC
---
B. Black Men
Arthur Ashe (1943-1993)
Arthur Robert Ashe Jr. was an American tennis player. He started to play tennis at six years old. He was the first black player selected to the United States Davis Cup team, and the only Black man ever to win the singles title at Wimbledon, the US Open, and the Australian Open. On June 20, 1993, Ashe was posthumously awarded the Presidential Medal of Freedom by President Bill Clinton.
Austin Maurice Curtis (1868-1939)
Austin Maurice Curtis was born in Raleigh, NC. In 1891 Curtis earned his MD from Northwestern and became the first intern to serve at the newly opened Provident Hospital. He became the first Black physician to receive a staff appointment at a de facto white hospital when he was brought on as an attending surgeon at Cook County Hospital in 1896. While on staff at Provident and Cook County, Curtis maintained a private surgical practice.
Bass Reeves (1838–1910)
Bass Reeves was born into slavery in Crawford County, Arkansas. He was an American law enforcement official and worked mostly in Arkansas and the Oklahoma Territory. He was historically noted as the first black deputy U.S. marshal west of the Mississippi River.
Bayard Rustin (1912–1987)
He was an African American leader in social movements for civil rights, socialism, nonviolence, and gay rights. Rustin worked with A. Philip Randolph, to organize the March on Washington Movement, in 1941, to press for an end to racial discrimination in employment.
Benjamin O. Davis Sr. (1877–1970)
Benjamin Oliver Davis Sr. was a United States Army general. In 1940, he became the first African-American to rise to the rank of brigadier general. He was the father of Air Force General Benjamin O. Davis Jr.
Benjamin O. Davis Jr. (1912–2002)
Benjamin Oliver Davis Jr. was a United States Air Force general and commander of the World War II Tuskegee Airmen. He was the first African-American brigadier general in the USAF. On December 9, 1998, he was advanced to four-star general by President Bill Clinton. During World War II, Davis was commander of the 99th Fighter Squadron and the 332nd Fighter Group and was one of the first African-American pilots to see combat. Davis followed in his father's footsteps in breaking racial barriers.
Booker T. Washington (1856–1915)
Booker Taliaferro Washington was born into slavery in Virginia. He was an American educator, author, orator, and adviser to several presidents of the United States. Between 1890 and 1915, as a member of the last generation of black American leaders born into slavery, Booker T. Washington became the leading voice of the former slaves and their descendants, who were newly oppressed in the South by disenfranchisement and the Jim Crow discriminatory laws enacted in the post-Reconstruction Southern states in the late 19th and early 20th centuries.
Carter G. Woodson (1875–1950)
Carter Godwin Woodson was born in New Canton, Virginia. He was a historian, author, and journalist, the founder of the Association for the Study of African American Life and History and one of the first scholars to study the history of the African diaspora, including African-American history.
Cecil B. Moore (1915–1979)
Cecil Bassett Moore was born in West Virginia. As a lawyer, politician and civil rights activist Cecil Moore organized demonstrations against workplace discrimination at construction sites in Philadelphia in 1963 and 1964 and lead led protests to desegregate Girard College in 1964. He served as president of the Philadelphia NAACP chapter and as a member of Philadelphia's city council.
Charles R. Drew (1904–1950)
Charles Richard Drew was born in Washington, DC. He was an American surgeon and medical researcher, who focused on the field of blood transfusions and developed improved techniques for blood storage. His research and expertise helped developing large-scale blood banks early in World War II and saving thousands of Allied forces' lives during the war. Using his prominence as an African American in the field, Drew protested against the practice of racial segregation in the donation of blood, pointing to the lack scientific foundation. He resigned his position with the American Red Cross, which maintained the policy until 1950.
Daniel Hale Williams (1856–1931)
Daniel Hale Williams was born in Hollidaysburg, Pennsylvania.
an African-American surgeon who founded Provident Hospital in 1891. It was the first non-segregated hospital in the United States, when Black doctors were not allowed to work in America's private hospitals. Provident Hospital also had an associated nursing school for African Americans.
Denmark Vesey (1767–1822)
Denmark Vesey Telemaque was born in St. Thomas, Danish West Indies.
He was an early 19th century free Black and community leader in Charleston, South Carolina. He was accused and convicted of planning a major slave revolt in 1822.
Born a slave, Vesey won a lottery which allowed him to purchase his freedom. Unable to buy his wife and children their freedom, he became active in the church. In 1816, he became one of the founders of an independent African Methodist Episcopal (AME) Church and recruited more than 1,800 members to become the second largest "Bethel Circuit" church in the country after Mother Bethel in Philadelphia.
In 1822, Vesey was alleged to be the leader of a planned slave revolt. He and five others were rapidly found guilty and executed.
Don Cornelius (1936 - 2012)
Donald Cortez Cornelius was born in Chicago, Illinois, U.S.. As a television show host and producer, he created and hosted from 1971 - 1993 the Soul Train, a nationally syndicated dance and music show. Cornelius sold the show to MadVision Entertainment in 2008. With Soul Train and his moto, "Love, Peace, and Soul" in a distinctive baritone , Don Cornelius helped to shift Black culture into the spotlight, exposing Black acts and dances to a larger national audience. The show ran until 2006 and has been one of the longest-running syndicated shows.
Frederick Douglass (1818–1895)
Frederick Douglass, born Frederick Augustus Washington Bailey in slavery in Cordova, Maryland was a social reformer, abolitionist, orator, writer, and statesman. After escaping from slavery in Maryland, he became a national leader of the abolitionist movement in Massachusetts and New York, leveraging for his oratory and incisive antislavery writings.
Frederick McKinley Jones (1893–1961)
Frederick McKinley Jones was born Covington, Kentucky. An inventor, entrepreneur, and engineer, he won the National Medal of Technology and is an inductee of the National Inventors Hall of Fame. His work includes the innovation of a mobile refrigeration technology. He received 61 patents, 40 for refrigeration technology.
George Cleveland Hall (1864–1930)
George Cleveland Hall was born in Ypsilanti, Michigana. A physician who became a prominent humanitarian activist, he headed the Urban League in Chicago of which he went on to become vice-president. In 1915 he was a founding member of the Association for the Study of Negro Life and History.
George Washington Carver ( –1943)
George Washington Carver was born in Diamond, Missouri. An agricultural scientist and inventor, he developed and promoted alternative techniques to improve types of soils depleted by repeated plantings of cotton. He was one of the most prominent black scientists of the early 20th century.
Gordon Parks (1912-2006)
Gordon Roger Alexander Buchanan Parks was born in Fort Scott, Kansas. Parks was the first Black photographer on the staff of Life magazine. He later helped found Essence. He also was the first Black writer and director of a studio film, and his second movie, Shaft, helping to shape the blaxploitation era in the '70s.
Granville Woods (1856–1910)
Granville Tailer Woods was born in Columbus, Ohio. A self-taught inventor he was the first Black mechanical and electrical engineer after the Civil War. He focused most of his work on trains and streetcars and held more than 50 patents in the U.S
Jackie Robinson (1919–1972)
Jack Roosevelt Robinson was born in Cairo, Georgia. As a professional baseball player, he was e the first African American to play in Major League Baseball in the modern era. Robinson broke the baseball color line when he started at first base for the Brooklyn Dodgers on April 15, 1947.
James Baldwin (1924 - 1987)
James Arthur Baldwin was born in New York City, New York. Through literature, James Arthur Baldwin has had a major impact in America. His literary work, through classic novels, essays, poems, and short stories, focused on race, social justice, and religion. While calling for change and equality, he invited to prioritize love and forgiveness while fighting against oppression racism.
James Forten (1766–1842)
James Forten was born in Philadelphia, Province of Pennsylvania, British America.
He was born free and and became a sailmaker after the American Revolutionary War. He became the foreman and was able to by the sail loft when his boss retired, becoming a wealthy businessman. He was one of the key an African-American abolitionists, using both his time and money to work for and support the national abolition of slavery and gaining civil rights for blacks.
Jesse Owens (1913-1980)
James Cleveland "Jesse" Owens was born in Oakville, Alabama. As a track-and-field athlete he has multiple unique accomplishments: a world record in the long jump at the 1936 Olympic Games in Berlin—and which remained for 25 years, winning four gold medals at the Olympics that year in the 100- and 200-meter dashes, along with the 100-meter relay and other events off the track. In 1976, Jesse Owens received the Presidential Medal of Freedom and was posthumously awarded the Congressional Gold Medal in 1990.
John Lewis (1940 – 2020)
John Robert Lewis was born near Troy, Alabama. He was an American politician and civil rights activist who served in the United States House of Representatives for Georgia's 5th congressional district from 1987 until his death in 2020. As a leader of the civil rights movement and with the aim to end legalized racial segregation in the United States, he participated in the 1960 Nashville sit-ins, the Freedom Rides, was the chairman of the Student Nonviolent Coordinating Committee (SNCC) from 1963 to 1966, and was one of the "Big Six" leaders of groups who organized the 1963 March on Washington. In 1965 Lewis led the first of three Selma to Montgomery marches across the Edmund Pettus Bridge, in an incident later known as Bloody Sunday. He received many honorary degrees and awards, including the Presidential Medal of Freedom in 2011.
Langston Hughes (1902-1967)
James Mercer Langston Hughes was born in Joplin, Missouri. He was an esteemed novelist, poet, and social activist. He was a key thought leader during the Harlem Renaissance, a period African American cultural and artistic growth that took place in Harlem, New York. Langston Hughes' first book of poetry, The Weary Blues, and subsequent works, helped outline the economic situation of lower-class African Americans. His work influenced several people, including writers and civil right activists.
Major Taylor (1878–1932)
Marshall Walter "Major" Taylor was born in Indianapolis, Indiana. An African-American professional cyclist, she is considered considered the greatest American sprinter of all time. Taylor won the 1-mile sprint event at the 1899 world track championships, becoming the first Black to achieve the level of cycling world champion and the second black athlete to win a world championship in any sport, following Canadian boxer George Dixon, 1890). Taylor was also a national sprint champion in 1899 and 1900. He also raced in the U.S., Europe and Australasia from 1901 to 1910, beating the world's best riders.
Matthew Henson (1866–1955)
Matthew Alexander Henson was born in Nanjemoy, Maryland. An explorer, he is known for being the first person to reach the North Pole. He accompanied Robert Peary on multiple voyages to the Arctic over decades, spending 18 years on expeditions together. During one of the expeditions, conducted in 1908–1909, his team reached the geographic North Pole on April 6, 1909, with Henson being the first of their party to reach the North Pole.
Maya Angelou (1928 - 2014)
Maya Angelou was born iin St. Louis, Missouri. One of the best-known African American authors, memoirist, poet and civil rights activist, she is famed for her autobiographies. On of her autobiography, I Know Why the Caged Bird Sings, has been recognized as the most influential story. In the story is a coming-of-age tale that shows racism as it affected a young girl, and how it transformed Maya Angelou into the proud author she would later become. Maya Angelou worked with Martin Luther King Jr. and other civil rights leaders to in the struggle to end to segregation.
Medgar Evers (1925-1963)
Medgar Wiley Evers was born in Jackson, Mississippi. Medgar Evers was an American civil rights activist in Mississippi, the state's field secretary for the NAACP, and a World War II veteran serving in the United States Army. After graduating from college he focused on civil rights. He fought for overturning segregation at the University of Mississippi after Brown v. Board ruled public school segregation was unconstitutional. In 1963, Evers was assassinated by a white supremacist. His assassination inspired numerous civil rights protests which sprouted countless works of art, music and film. Because of his veteran status, he was buried with full military honors at Arlington National Cemetery.
Muhammad Ali (1942 - 2016)
Muhammad Ali was born Cassius Clay in Louisville, Kentucky. Muhammad Ali was both an legendary boxer and a civil rights activist. In the sport of boxing, he was one of the greatest heavyweight champions of all time. In the early 1960s, during the period when the civil rights movement was gaining momentum, Muhammad Ali changed his name from "Cassius Clay," which he associated with slavery, and adopted a new one, adopted from the Islamic tradition that symbolized a new black separatist movement in the United States, the Nation of Islam. Ali also gained status as a conscientious objector to the Vietnam War.
Nathan Francis Mossell (1856–1946)
Nathan Francis Mossell was born in Hamilton, Canada. He was the first African-American graduate of the University of Pennsylvania School of Medicine in 1882. His parents were descended from freed slaves and had faced racial discrimination and hardship, which fueled the determination of the family to face life challenges Blacks faced. He did post-graduate training at hospitals in Philadelphia and London. In 1888, he was the first black physician elected as a member of the Philadelphia County Medical Society in Pennsylvania. At the time of his death, in 1946, he was believed to be the oldest practicing black physician.
Octavius V. Catto (1839-1871)
Octavius Valentine Catto was born in Charleston, South Carolina. Octavius Catto was born free, as his mother was free, but fought for the abolition of slavery and the implementation of civil rights for all. He was one of the most influential civil rights' activists in Philadelphia during the 19th century, His accomplishments include the actions that successfully desegregated Philadelphia's public trolleys and a major role in the ratification of the 15th amendment, baring voter discrimination on the basis of race. Catto was only 32 when he was shot and killed outside of his home on South Street on October 10, 1871, the first Election Day that African Americans were allowed to vote.
Richard Allen (1760–1831)
Bishop Richard Allen was born in Delaware Colony. He was a minister, educator, writer, and one of America's most active and influential Black leaders. Bishop Richard Allen focused on organizing a church denomination where free Black people and enslaved people could worship without racial oppression and with dignity. He also focused his actions on promoting the Black community, by organizing Sabbath schools to teach literacy and preachings that addressed the themes of abolition, colonization, education, and temperance.
In 1794, he founded the African Methodist Episcopal Church, the first independent Black denomination in the United States. He opened his first AME church in 1794 in Philadelphia
Robert Sengstacke Abbott (1870–1940)
Robert Sengstacke Abbott was born in St. Simons, Georgia. He was well known black lawyer, newspaper publisher and editor. Abbott founded The Chicago Defender newspaper in 1905. Leveraging his newspaper, Abbott played an integral part in encouraging African Americans to migrate from the South for better economic opportunities in the North.
The newspaper grew to have the highest circulation of any black-owned newspaper in the country. In 1919, Illinois Governor Frank Lowden appointed Abbott to the Chicago Commission on Race Relations, when in one period, 5,000 African Americans were arriving in the city of Chicago every week.
Robert Smalls (1839–1915)
Robert Smalls was born in Beaufort, South Carolina. He was an American politician, publisher, businessman, and maritime pilot.
Born into slavery, he freed himself, his crew, and their families during the American Civil War, while commandeering a Confederate transport ship, CSS Planter, in Charleston harbor, on May 13, 1862, and sailing it from the Confederate-controlled waters of the harbor to the U.S. blockade that surrounded it.
He then piloted the ship to the Union-controlled enclave in Beaufort–Port Royal–Hilton Head area. The ship was acquired by the Union and used as warship. His exceptional accomplishment and his convincing persuasion led President Abraham Lincoln to accept Black soldiers into the Union Army.
Rustin Bayard (1912 - 1987)
Rustin Bayard was born in West Chester, Pennsylvania. As a key advisor to Dr. Martin Luther King, Jr., he was the organizer of the 1963 March on Washington for Jobs and Freedom. Although not at the forefront, Rustin is perhaps one of the major figures who became instrumental in the success of the Civil Rights movement. He played his role and remained a trusted advisor of Dr King and an effective leader. Rustin Bayard was a brilliant thinker and strategist and a radical pacifist, with an incredible charm to win converts to the causes of peace and civil rights. He was a talented singer, a remarkable tenor who wooed his audiences and the masses with gospel and blues songs.
Shirley Chisholm (1924–2005)
Shirley Anita Chisholm was born St. Hill in Brooklyn, New York City to Guyanese and Bajan immigrant parents. She was an American politician who, in 1968, became the first black woman to be elected to the United States Congress, representing New York's 12th congressional district, a district centered on Bedford–Stuyvesant, for seven terms from 1969 to 1983. In 1972, she became the first black candidate for a major-party nomination for President of the United States, and the first woman to run for the Democratic Party's nomination.
Sojourner Truth (–1883)
Sojourner Truth was born Isabella Baumfre in Rifton-Swartekill, New York. She is a renown abolitionist and women's rights activist. Born into slavery, she escaped with her infant daughter to freedom in 1826. After going to court to recover her son in 1828, she became the first black woman to win such a case against a white man. During the Civil War, she played a major role in recruiting African American soldiers to fight for the Union against the Confederacy
Thurgood Marshall (1908–1993)
Thurgood Marshall was born Baltimore, Maryland. A civil rights lawyer and jurist, he was the Supreme Court's first Black justice. He served as an associate justice of the Supreme Court of the United States from 1967 until 1991. During his service, his opinions emphasized individual rights, fundamental fairness, equal opportunity and protection under the law.
William Augustus Hinton (1883–1959)
William Augustus Hinton was born in Canton, Massachusetts. He was the first Black professor in the history of Harvard University. A bacteriologist, pathologist and educator, he was a pioneer in the field of public health. He developed a very accurate test for syphilis which was used by the United States Public Health Service.
W. E. B. Du Bois (1868–1963)
William Edward Burghardt Du Bois was born in Great Barrington, Massachusetts. He graduated from the University of Berlin and Harvard University. He was the first Black to earn a doctorate at Harvard University. He was one of the founders of the National Association for the Advancement of Colored People (NAACP) in 1909.
Du Bois was a prominent sociologist, socialist, historian, and Pan-Africanist civil rights activist, who grew up in a relatively tolerant and integrated community. He was a professor of history, sociology, and economics at Atlanta University.
©2023 AfroAmerica Network