The IPO season is heating up. The latest major IPOs have included Lyft, Zoom, and Pinterest. The key major IPOs, sometimes known as unicorn, or privately owned companies valued at more than $1billion, to follow include Slack, Uber, and AirBnB. It is expected that these three IPOs, along with Lyft, Zoom, an Pinterest will determine whether the 2019 IPO season has been a success or a disappointment for both investors and owners, including employees.
Lyft shares post IPO, have declined significantly. It debuted at $72 a share, jumped to and is now trading at $88.6 and was trading around $59 in mid-day April 22, 2019. Following Lyft rise and decline, were the initial public offering of video-conferencing company Zoom. Shares surged on Thursday, April 18, 2019. The IPO price was set at $36. Shares initially jumped 80% but closed the stock's first day of trading up 72% at $62. Zoom was trading at around $65.30 on April 22, 2019 mid-day
Zoom revenues more than doubled last fiscal year to $330.5 million and is profitable. Cash from operations was $51.3 million in fiscal year 2019, up from $19.4 million in fiscal 2018. Net income was $7.6 million in fiscal year 2019, up from a loss of $3.8 million in fiscal year 2018. But with a $16.2 billion market capitalization, shares are unfortunately looking pricey now. Zoom trades at nearly 50 times sales.

Pinterest
Pinterest, a social network for finding and organizing ideas, with an estimated 250 million users, went public on Thursday, April 18, 2019. The stock ended its first trading day up 28%, to $24.45 from its IPO price of $23.00. This gave the company a market capitalization of nearly $13 billion. Although not yet profitable, Pinterest's revenues have been growing rapidly, rising from $473 million in 2017 to $756 million in 2018.
The upcoming IPOs to watch are:
Slack
Perhaps one of the most anticipated IPO, Slack is also considering "direct listing." Slack user base has been growing fast, despite competition from Microsoft (MSFT) Teams, Facebook (FB), Alphabet (GOOGL), and Cisco Systems (CSCO). Slack is valued at $10 billion
AirBnB
Airbnb, room-listing platform, is reportedly considering a "direct listing." Airbnb is already profitable, with a $31 billion valuation.
Uber
Headlining the list of upcoming 2019 IPOs is Uber, the world's preeminent ride-hailing company. Potential IPO valuation: $120 billion. Since Uber and Lyft compete, it is likely that investors may flock from Lyft to Uber, hence further weakening the momentum of Lyft's stock.
Robinhood
Robinhood, the no-fee trading platform is becoming more and more popular with investors, with more than 5 million accounts. Its profit model is based on earning money from interest on account balances, margin trading and selling order flow to stock exchanges. Robinhood is valued at $5.6 billion.
Palantir Technologies
Palentir Technologies businesses are covered in secrecy. Its customers are governments and intelligence agencies. Hence, its valuation is also based on rough approximation. Estimates in Fall 2018 put Palantir valuation to between $30 and $41 billion, with $750 million in annual revenues. Any specific would be a guess.
WeWork
WeWork is a shared office space, which leases space in its locations to small, medium and large technology startup subculture communities and businesses, freelancers, and remote workers. It is know for its open, modern and convenient work spaces. Although not yet profitable, its revenues have been steadily increasing. It has reached the valuation on $47 billion
Other unicorns with IPOs expected in the season:
Beyond Meat, the plant-based meat maker, valued at $1.2 billion
Scientific Games' sub SciPlay sets IPO terms, to raise up to $352 million
Peloton, an at-home fitness equipment and programming, with a valuation of $4.15 billion
TransMedics, Medical device company that provides a system for organ transplants, expected to raise $86.2 million.
CrowdStrike, cloud-based cybersecurity platform, with a valuation of $3.35 billion
PagerDuty, IT incident-management platform, valued at $1.3 Billion
Postmates, on-demand-food-delivery app, valued at $1.85 billion
Trevi Therapeutics, develops an extended-release version of an opioid for various new indications, recently raised $75.2 million
Bumble, dating and networking app that let women make the first move to connect with matches. Valuation: $1 billion
Cloudflare, content-delivery network services provider, with $1.8 billion in valuation.
---
Advertisement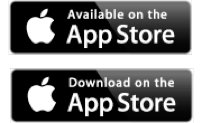 AroniSmartLytics, the leading tool for Advanced Analytics
Statisticians, Data Scientists, Business and Financial Analysts, Savvy Investors, Engineers, Researchers, Students, Teachers, Economists, Political Analysts, and most of the practitioners use Advanced Analytics to answer questions, to support informed decision making or to learn.
AroniSmartLytics™ is a leading advanced analytics, machine learning and data science tool, with optimized cutting edge statistics models, Big Data and Text Analytics.
AroniSmartLytics™ includes modules covering machine learning and Big Data mining, Unstructured Text Analysis, Sentiment and Emotion Analytics, Bayesian Statistics and other advanced analytics.
---