As September 2020 is nearing the end, the stock market has been volatile. At the same time, the market sentiment has been trending towards negative territories. Tech stocks that have been bullish until early September have lost their momentum and their stock prices have significantly declined. Stocks driving the market are from most industry sectors. The stocks include major players such as Apple's (AAPL), Tesla (TSLA), Nvidia (NVDA), Johnson & Johnson (JNJ), Twitter (TWTR), Slack Technologies (WORK), Bank of America (BAC), JPMorgan Chase (JPM), Oracle (ORCL), Alphabet (GOOG), Amazon (AMZN), Walmart (WMT), Costco (COST), Home Depot (HD), Lowes (LOW), Zoom (ZM), Microsoft (MSFT), Facebook (FB) .What are those stocks and what is the sentiment. AroniSmart Team, leveraging AroniSmartInteligence and AroniSmartInvest tools (see here Aronisoft, LLC: AroniSoft, LLC: Machine Learning, Advanced Analytics, Text and Sentiment Analysis, Investment Research and more), has conducted Sentiment and Valence analysis and found broad negativity.
What is in the Sentiment?
Based on the analysis, the next weeks may continue to see volativity and more negativity . Drivers are related to economic data, inequality, elections, unemployment, stuggle, spending and income. Below is a quick AroniSmartIntelligence™ sentiment and valance analysis, with a sample of Positivity and Negativity words and key stocks.
For more details, run AroniSmartInvest and AroniSmartIntelligence Sentiment Analysis
What Key Stocks in the AroniSmartIntelligence Analysis?
Key Stocks in end of September 2020:
AAPL AAWW ACC ACN ADB AEO ALSMY AMD AMIGX AMTD AMY AMZN ASML ATO ATVI AWK BBBY BNTX CAC CBC CBD CBS CENTA CEO CFO CMC CMCAX CMCSA CMPS CMS CNBS CNN CNP COL COMP CORP COV CVS DATA DAX DHS DIA DNA DOGS DOW DTE EDT EEE ENBL EPA ESG EWL EXEL EXPR FCONX F FILE FILL FSKAX GBT GDP GMV GNMA GOP HRG IBEX ICE IEX IHT INCY INT IPO IRBT ISI JBL JMP JNJ JPM KBW LAW LAYN LLY LNT MAIN MCD MERS MITT MON MRNA MSCI MSFT NDX NFLX NHCR NHL OPEN ORCL PAT PCG PEG PFE PIC PLC RDS REA REMX RES RET RHT RISK RNA SAP SAT SCT SIGN SOE SONC SPY SSIF TCOM TGT TJX TSLA TSX TWX TXN VBMFX VFIIX VIEW VTSAX VWINX WFC WMT WSW XEL XOM
What Key Words?
Key positive sentiment words:
advantag, amen, autonom, avid, award, bargain, blockbuster, breakthrough, brill, destin, desir, domin, enthusiasm, extraordin, gem, greatest, groundbreak, headw, health, honest, hot, humor, innov, interest, master, matur, origin, obsess, paramount, relac, revolut, sharper, smart, streamlin, strik, stronger, supporter, suprem, sweep, top, thoughest, understand, upgrad, wisdom, won, work, worth.
Key negative entiment words:
absent, aggress,ardu, assault, beg, bent, bewar, bleak, blow, bust, burdensom, cloud, conflict, desper, dilemma, disaster, downturn, embarass, erod, extrem, grim, hamper, hang, manipl, margin, misunderstand, narrower,overturn,oubreak, pain, problem, punish, rumor, sever, shak, stern, struggl, undermin, uproar, unemploy, unhapp,volatil
---
Advertising:
GET ARONISMARTINTELLIGENCE on App Store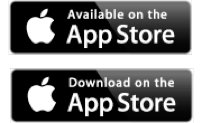 AroniSmartIntelligence, the leading tool for Advanced Analytics, Machine Learning & Data Science
Statisticians, Data Scientists, Business and Financial Analysts, Savvy Investors, Engineers, Researchers, Students, Teachers, Economists, Political Analysts, and most of the practitioners use Advanced Analytics to answer questions, to support informed decision making or to learn.
AroniSmartIntelligence™ is a leading Advanced Analytics, Machine Learning and Data Science tool, with optimized cutting edge Statistics models, Econometrics, Big Data and Text Analytics.
AronismartIntelligence™ includes modules covering Machine Learning and Big Data mining, Unstructured Text Analysis, Sentiment and Emotion Analytics, Bayesian Statistics and other advanced analytics.
---