As expected following Apple's Time Flies event held on Tuesday Sept 15, 2020 (see AroniSmart: Apple Time Flies Event: Apple Watch 6 and SE, iPad Air, iPad 8, Apple One, iOS 14, iPadOS14, watchOS7, tvOS14, and More), Apple has announced to hold another virtual event on October 13, 2020, from the Apple Park campus in Cupertino, California.
Apple's announcement did not specifically uncover what products will be unveiled. As reported earlier by AroniSmart, the event will focus on iPhones, especially the 5G iPhone, which is, based on consensus stemming from prior iPhone naming, could be called iPhone 12.

If the new 5G iPhones are called iPhone 12, four iPhone 12 in three sizes could be expected: 5.4-inch 12, the 6.1-inch iPhone 12 Max, the 6.1-inch iPhone 12 Pro, and the 6.7-inch iPhone 12 Pro Max

All four iPhones will be capable of using the 5G wireless technology, to align with the capabilities being implemented by wireless phone carriers in the U.S. and around the world.
The four iPhones are expected to be powered by A14 SoC, high memory and storage and to feature edge-to-edge OLED displays, Face ID functionality, and front-facing TrueDepth cameras. Improved video capabilities across the board, to include 4K slo-mo at up to 240fps, "Enhanced Night Mode", and "Advanced Noise Reduction." are also expected.
There are suggestions that, since the 5G Technology is very costly, Apple may charge the accessories separately to offset the cost. Some 5G iPhones may be available in November and others with additional features, may be delayed to December 2020 or to Q1 2021.
---
Advertisement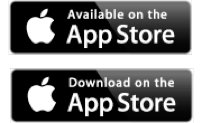 AroniSmartIntelligence, the leading tool for Advanced Analytics, Machine Learning & Data Science
Statisticians, Data Scientists, Business and Financial Analysts, Savvy Investors, Engineers, Researchers, Students, Teachers, Economists, Political Analysts, and most of the practitioners use Advanced Analytics to answer questions, to support informed decision making or to learn.
AroniSmartIntelligence™ is a leading Advanced Analytics, Machine Learning and Data Science tool, with optimized cutting edge Statistics models, Econometrics, Big Data and Text Analytics.
AronismartIntelligence™ includes modules covering Machine Learning and Big Data mining, Unstructured Text Analysis, Sentiment and Emotion Analytics, Bayesian Statistics and other advanced analytics.
---