As planned, Apple will hold the 2021 annual Worldwide Developers Conference (WWDC) event on June 7–11, the first completely WWDC virtual event. As mentionned in AroniSmart's previous predictions(See AroniSmart here: What is Expected from Apple in the near future: Self-Driving EV Car, New Macbook Pro, Mac Mini, and MacBook Air?) , the event is expected to focus on the future versions of iOS, iPadOS, macOS, watchOS, and tvOS and, perhaps, to unveil the new refreshed versions of MacBook Pro, Mac Mini, iPhone, iPad, and iMac. Below are the latest information on what to expect.
More Softwares that Hardware.
Usually, WWDC focuses on apps and operating systems. This should be expected. Among the OS being rumored are macOS 12, iOS 15, and watchOS 8.
Currently, MacOS Big Sur is the apple's Mac OS, with the version 11.4 being the latest. Rumors point to a new version with major changes, and a going back to the usual naming of macOS XX.xx. Hence, the new Apple OS is expected to be called macOS 12.
Similarly, new versions of iPhone and iPad will be reveilled and would be named iOS 15 and iPadOS 15. The versions will include several updates, such as the screen locks, new icons and new looks. Also, the introduction of M1 processor is expeted to bring more advanced capabilities for iPad Pro
Apple Watch Series operating system looks like needing support also. Hence, Watch OS 8. However, it will be necessary to see whether all the models, Apple Watch Series 0, 1, 2, or 3 , will rely on the Watch OS 8.
---
Advertisement
For More on AroniSoft LLC andAroniSmart products click here
---
Hardware Expected in Summer and Afterwards
Rumors remain that Apple is planning to launch completely redesigned new Macs over this Summer 2021, including Mac mini, MacBook Air, and MacBook Pro lines. The launches are driven by the new M1 chip unveiled in November 2020, during the Apple One More Thing Event. Apple promised the following: up to 3.5x faster CPU performance, up to 6x faster graphics, up to 15x faster machine learning capabilities, and up to 2x as long battery life.
According to Apple, the M1 chip delivers the highest performance per watt in a CPU. Hence, it is expected that the new hardware will continuously adopt M1 chips.
More information to come during 2021 Apple's annual Worldwide Developers Conference (WWDC), starting on Monday June 7, 2021.
---
Advertisement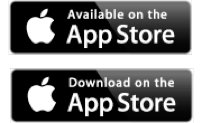 AroniSmartIntelligence, the leading tool for Advanced Analytics, Machine Learning & Data Science
Statisticians, Data Scientists, Business and Financial Analysts, Savvy Investors, Engineers, Researchers, Students, Teachers, Economists, Political Analysts, and most of the practitioners use Advanced Analytics to answer questions, to support informed decision making or to learn.
AroniSmartIntelligence™ is a leading Advanced Analytics, Machine Learning and Data Science tool, with optimized cutting edge Statistics models, Econometrics, Big Data and Text Analytics.
AronismartIntelligence™ includes modules covering Machine Learning, Big Data mining, Bayesian Statistics, Neural Network Models, Unstructured Text Analysis, Sentiment and Emotion Analytics, and other advanced analytics.
---
@2021 AroniSoft LLC
---