Apple launched the 2021 annual Worldwide Developers Conference (WWDC) event on June 7, 2021 at 10:00 AM PCT. The event will last from June 7–11 and be the first completely WWDC virtual. As mentionned in AroniSmart's previous predictions(Apple's WWDC 2021: Expectations of New Macbook Pro, iOS15, MacOS 12, and More) , the event is focusing on the future versions of iOS, iPadOS, macOS, watchOS, and tvOS. The firs major announcement was about the new macOS 12, known as MacOS Monterey, which is replacing macOS BigSur and iOS15.
MacOS Monterey: Universal Control, Privacy, and Translation.
A new Mac operating system was introduced. Normally the macOS 12 version, it will be called macOS Monterey. Many new feautures will be included in macOS Monterey, with the Universal Control being one of the most noticeable. With Universal Control, users will be able to control iPads or other Macs nearby, with the keyboard and mouse or trackpad on a Mac.
Users will also be able to switch between controlling any of the devices with one keyboard and mouse, and drag and drop working across every device.
Another major feature is privacy in the Safari web browser. On macOS Monterey, Safari will have advanced privacy and performance features, when displaying sites and using tabs. Similar to iOS 15 and iPadOS 15, Apple Mail on MacOS Monterey will block the ability, for email senders, to detect when e-mail recipients read their email.
With MacOS Monterey, Apple's translation app will be extensively available. According to Apple's statement, it will be possible to translate everywhere and easilly: "Translate text anywhere, even in many third-party apps. Just highlight text, rightclick, and select Translate to immediately see the translation."
---
Advertisement
For More on AroniSoft LLC andAroniSmart products click here
---
What to expect next on Mac Monterey
The developer beta of macOS Monterey is available immediately, with the shipping version to be released in the Fall.
macOS Monterey will run on the following Mac models:
MacBook: early 2016 and later

MacBook Pro: early 2015 and later

MacBook Air: early 2015 and later

iMac: late 2015 or later

iMac Pro

Mac Pro: late 2013

Mac mini: late 2014 and later
iOS15: Facetime, Memojis, Find My, Contacts, Sleep, Game Center and Mail Widgets
With iPadOS 15, iOS 15, and macOS Monterey, Apple will allow all users, including those without Apple devices, to join a ‌FaceTime‌ call. This feature appears to compete with other known apps, such us Zoom, Microsoft Team, etc.
Moreoverr, the iOS and iPadOS 15 include several expanded widget options, available on Home Screen or in the Today section of the Notification Center on the iPhone and iPad. These new features are:
App Store on the Home Screen: stories, collections, and new in-app event.
Contacts - call, Message, FaceTime, locate, or email contacts, and with Family Sharing, purchases approval or Screen Time requests from kids.
Find My - Form Home Screen, tracking friends and personal items‌.
Game Center - With Continue Playing widget, ability to see Game Center games, and with Friends Are Playing widget , see the games the friends are playing.
Mail - Latest emails.
Sleep - Shows data on sleeping behaviors and and sleep schedule.


---
Advertisement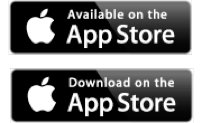 AroniSmartIntelligence, the leading tool for Advanced Analytics, Machine Learning & Data Science
Statisticians, Data Scientists, Business and Financial Analysts, Savvy Investors, Engineers, Researchers, Students, Teachers, Economists, Political Analysts, and most of the practitioners use Advanced Analytics to answer questions, to support informed decision making or to learn.
AroniSmartIntelligence™ is a leading Advanced Analytics, Machine Learning and Data Science tool, with optimized cutting edge Statistics models, Econometrics, Big Data and Text Analytics.
AronismartIntelligence™ includes modules covering Machine Learning, Big Data mining, Bayesian Statistics, Neural Network Models, Unstructured Text Analysis, Sentiment and Emotion Analytics, and other advanced analytics.
---
@2021 AroniSoft LLC
---