As expected Apple held Far Out Event, the first Fall event, on Wednesday, September 7, 2022 starting at 10:00 a.m. Pacific time, at the Steve Jobs Theater on the Apple Park campus in Cupertino, California. As expected, and reported by AroniSmart (See Apple's Far Out Event: Apple Sends Invites for the Sep 2022 Far Out Event; New iPhone Models and Other Products Expected) the event focused on new iPhone 14 models along with new redesigned Apple Watch Series 8 and AirPods Pro. Meanwhile, the Apple stock (AAPL) has positively reacted to the event.
Apple plans to stream the launch event on Apple's website, with the in-person interviews with the journalists and media at the Apple's campus. Some people, especially developers were invited to participate at the launch at the campus in Cupertino, California.
Apple will stream the fall Far Out Event event live on its website, on YouTube, and on the Apple TV through the ‌Apple TV‌ app.
The most anticipated highlight of the September 7, 2022 event will be the unveiling of iPhone 14.
iPhone 14 Pro: improved camera , A15 chip, new security features, all day battery life, and new designs.
During the event, as predicted, four ‌iPhone 14‌ models were unveiled, including a 6.7-inch ‌iPhone 14‌ Max, and a 6.7-inch ‌iPhone 14 Pro‌ Max, a 6.1-inch ‌iPhone 14, and a 6.1-inch ‌iPhone 14 Pro‌.
The new iPhone 14 Pro and iPhone 14 Pro Max have a new improved camera with advanced technologies allowing low-light photos and A16 chip, emergence SOS via Satellite and new safety features, always on-display, .
Contrary to earlier rumors A15 will be used in the iPhone 14 instead of the all-new chip, A16. The A15 chip being used has a five-core GPU, a six-core GPU with two performance cores and four efficiency cores, the 16-core Neural Engine and the Image Signal Processor.
As expected, the design of iPhone 14 Pro has dropped the notch for the TrueDepth camera system and features a pill-shaped and hole-punch cutout at the front of the display that houses camera equipment. The display can change in shape and size using software depending on what is showing on the screen.
Pre-orders for iPhone 14 are to start on Sept 9, 2022 and iPhone 14 will be available starting Sep 16 , whereas the iPhone 14 Plus will be available starting October 7, 2022.
iWatch Pro: New Larger Body and Improved Design.
As expected the new iWatch Pro version features a rugged build, a larger body, and an updated design.
It has a titanium case, precision dual-frequency GPS, and many other redesigned features, to meet the needs of athletes and other adventurers.
With the single charge, the battery life will last thirty six hours. The iWatch Pro models will be available starting Sept 23, 2022.
As expected the other two existing models, iWatch Series 8‌ and iWatch SE, have new designs, including temperature sensing for deeper insights into women's health, Crash Detection to get help in an emergency, Sleep stages to better understand the r sleep, new ways to train using the enhanced Workout app.
The redesigne iWatch 8 models will be available starting Sept 16, 2022.
AirPods Pro products: improved features.
The new AirPods Pro will come with improved richer audio, active noise cancellation, adaptive transparency, personalized spatial audio. With the single charge, the battery life will last six hours.
Following the news, Apple stock (AAPL) has reacted positively with the folllowing dynamics.
---
Advertisement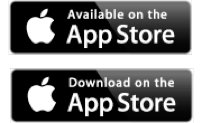 AroniSmartIntelligence, the leading tool for Advanced Analytics, Machine Learning & Data Science
Statisticians, Data Scientists, Business and Financial Analysts, Savvy Investors, Engineers, Researchers, Students, Teachers, Economists, Political Analysts, and most of the practitioners use Advanced Analytics to answer questions, to support informed decision making or to learn.
AroniSmartIntelligence™ is a leading Advanced Analytics, Machine Learning and Data Science tool, with optimized cutting edge Statistics models, Econometrics, Big Data and Text Analytics.
AronismartIntelligence™ includes modules covering Machine Learning, Big Data mining, Bayesian Statistics, Neural Network Models, Unstructured Text Analysis, Sentiment and Emotion Analytics, and other advanced analytics..
---
For More on AroniSoft LLC and AroniSmart products click here
---
Apple (AAPL) market Performance and Outlook Driving Timelines of Availability for Sales
As the event was going on, Apple Stock, that has been impacted by the negative market dynamics in the last week, fueled by market volatility, especially due to inflation and Federal Reserve policies, has started to come back. The price incrreased by 1.35% by mid-day and ended the day with an increase of 0.93%.
As reported earlier, to make sure that the momentum remains, Apple leaders were expected to pushing for an immediate or very early release for sale of the new ‌iPhone‌ 14 and Apple iWatch models. The event confirmed the expectations.
Before the latest stock market volatility, Apple (AAPL) shares prices had continued to trade higher since the dip in mid June 2022, with a rally of 21.54% at $170.04 on August 25, 2022. Despite the volatility in the last week, analysts remain bullish on Apple's outlook, with a target price of $184.1 some analysts maintaining Apple stock in "Buy" or "Keep", projecting that the demand for Apple products will likely remain strong into next year.
---
Advertisement
Get the following books on Amazon: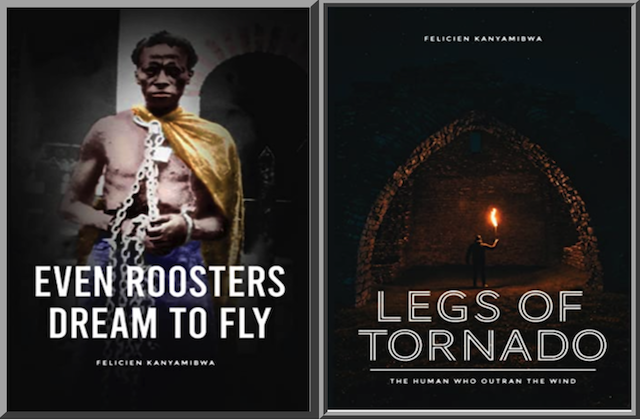 Even Roosters Dream to Fly: The Epic of a German White Catholic Priest and Manzi, a Freedom Fighter and a Mythological King of Rwanda.
Legs of Tornado: The Human Who Outran the Wind, an African tale about a human from a humble upbringing who outran the wind, defeated evil spirits, overcame his fate, became a respected clan chief, and triumphed ever after.
Even Roosters Dream to Fly along with Legs of Tornado are also available on Amazon worldwide and soon to several other platforms:
For more on the book, the author, the inspiration of the stories, Visit the author website here
---
@2022 AroniSoft LLC
---