Major dominating technology companies in 2020 include those leveraging electric cars and new batteries. The high market demand of innovative batteries, based on storing solar energy power and the focus on and the fast momentum in cutting-edge battery development is being driven in most part by factors such as the desire of self-sufficiency, the lower buyback rates from energy companies, and heightened environmental concerns.

Tesla (TSLA) was arguably the pioneer in such battery and electric car technologies. This pioneering steps have translated in a fast growth of the company and a commanding presence on the markets. In fact, within 5 years, Tesla (TSLA) shares have risen by close to 650%, with most of the growth (500%) happening in just the last 12 months. However, Tesla is about to face a stiff competition in the years to come, even starting in the upcoming few months.
Already, major battery products are ready to challenge Tesla (TSLA) PowerWall. The key battery products include, among many more:
The Lithium Showdown,
Pika Harbor Battery System,
The LG Chem Battery,
Orison,
Sonnen Eco Solar battery,
BYD B-Box Solar,
SimpliPhi Power,
Sunverge,
Strata Solar,
AES,
NextEra,
Fortress Power,
Quantam Battery
Leveraging the battery innovations, several companies will also be challenging the Tesla electric car dominance. Among the companies to be closely watched are:
Lucid Motors - Lucid Air
Rivian
Nikola Motor Co..
Faraday Future
Fisker
Byton
Lordstown Motors
Most of these companies are still private and have no known plans of going public at this time. However, some of them have been aggressively seeking fundings from private investors and well-known companies. Rivian, for example, last year raised $2.85 billion from as Amazon, T. Rowe Price Associates, Cox Automotive and Ford.
For most of these companies, the focus has been on SUVs, off-road-capable pickups, pickup trucks, or crossover vehicles markets. However, other like Faraday, are looking at the direct competition against Tesla's luxury sedans. Nikola Corporation (NKLA) stock rose from $10.30 in Jan 2020 to $79.73, or 700% in June 2020, before going back to $35.25 in August 2020, or 240% increase YTD.
AroniSmart team, leveraging AroniSmartIntelligence has looked at the electric vehicles and battery innovation market to identify the key players and understand the market sentiment.
The results are below. From the findings, there is a positive sentimen in the Battery and electric car market, mostly driven by angel investment, adapt, autonom, improv, smart, happ, standout, bonus, talent. There also is a clear sentiment of high competition as show in words such as disruption, showdown, lead, support, surpass, standstill and others.
The stock ticker symbols for the major publicly traded companies are in yellow:
---
Advertisement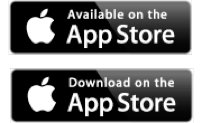 AroniSmartIntelligence, the leading tool for Advanced Analytics, Machine Learning & Data Science
Statisticians, Data Scientists, Business and Financial Analysts, Savvy Investors, Engineers, Researchers, Students, Teachers, Economists, Political Analysts, and most of the practitioners use Advanced Analytics to answer questions, to support informed decision making or to learn.
AroniSmartIntelligence™ is a leading Advanced Analytics, Machine Learning and Data Science tool, with optimized cutting edge Statistics models, Econometrics, Big Data and Text Analytics.
AronismartIntelligence™ includes modules covering Machine Learning and Big Data mining, Unstructured Text Analysis, Sentiment and Emotion Analytics, Bayesian Statistics and other advanced analytics.
---