In AFC, the leading teams are: Miami Dolphins, Kansas City Chiefs, Jacksonville Jaguars, Cleveland Browns and Buffalo Bills.
In NFC, the leading teams are: Philadelphia Eagles, Minnesota Vikings, Los Angeles Rams, Tampa Bay Buccaneers, Dallas Cowboys, and New York Giants.
However, the scores remain very close among the top teams. Hence, it is still too early to clearly separate the teams into the final winning sets.
As of October 2, 2022, the standiing for both AFC and NFC conferences is as follows:
---
Advertisement
Get the following books on Amazon:
Even Roosters Dream to Fly: The Epic of a German White Catholic Priest and Manzi, a Freedom Fighter and a Mythological King of Rwanda.
Legs of Tornado: The Human Who Outran the Wind, an African tale about a human from a humble upbringing who outran the wind, defeated evil spirits, overcame his fate, became a respected clan chief, and triumphed ever after.
Even Roosters Dream to Fly along with Legs of Tornado are also available on Amazon worldwide and soon to several other platforms:
For more on the book, the author, the inspiration of the stories, Visit the author website here
---
A few scores for the games on October 2, 2022:
---
Advertisement
---
Philadelphia Eagles 29, Jacksonville Jaguars 21

Atlanta Falcons 23, Cleveland Browns 20

Minnesota Vikings 28, New Orleans Saints 25

Los Angeles Chargers 34, Houston Texans 24

Buffalo Bills 23, Baltimore Ravens 20

Dallas Cowboys 25, Washington Commanders 10

Tennessee Titans 24, Indianapolis Colts 17

Seattle Seahawks 48, Detroit Lions 45

New York Giants 20, Chicago Bears 12

New York Jets 24, Pittsburgh Steelers 20

Meanwhile rumors and speculations remain on who will join Rihanna, the planned half-time star performer at Super Bowl LVII in Arizona. The Super Bowl LVII is scheduled for February 12, 2023 in Glendale, Arizona and will be sponsored by Apple. Usually, many artists join the main star as special guests.
---
Advertisement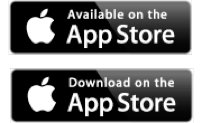 AroniSmartIntelligence, the leading tool for Advanced Analytics, Machine Learning & Data Science
Statisticians, Data Scientists, Business and Financial Analysts, Savvy Investors, Engineers, Researchers, Students, Teachers, Economists, Political Analysts, and most of the practitioners use Advanced Analytics to answer questions, to support informed decision making or to learn.
AroniSmartIntelligence™ is a leading Advanced Analytics, Machine Learning and Data Science tool, with optimized cutting edge Statistics models, Econometrics, Big Data and Text Analytics.
AronismartIntelligence™ includes modules covering Machine Learning and Big Data mining, Unstructured Text Analysis, Sentiment and Emotion Analytics, Bayesian Statistics and other advanced analytics.
For More on AroniSoft LLC and AroniSmart products click here
For More on the latest version of AroniSmartIntelligence and AroniSMartInvest.
---
@AfroAmerica Network 2022