2022 US Open Tennis will mostly be remembered as the last major Tennis event for Serena Williams. Now, a new surprise has come up: American Frances Tiafoe, 22nd seed had managed to make US Open's Men Semifinal, a first since 2006, when Andy Roddick became that latest American to make US Open Men semifinal.
In a very intense quarterfinal game, No 22 Frances Tiafoe, 24, beat No. 9 Andrey Rublev in straight sets on Wednesday, Sep 7, 2022. Frances Tiafoe won three sets, with two tiebreakers 7-6 (3), 7-6 (0, and a last straight win 6-4.
With the win, Frances Tiafoe, fills the 16 years gap left by Andy Roddick in 2006. While Andy Roddick ended up losing the final to the then No 1, Roger Federer, expectations have been fueled in favor of Frances Tiafoe to win the final.
In fact, Frances Tiafoe managed to beat Rafael Nadal, No 2, in four sets in the Round of 16 on Monday, Sep 5, 2022.
In he wins the semi-final, Frances Tiafoe will become the first American man to make to any Grand Slam final, since 2009 when Roddick diid it at Wimbledon.
Frances Tiafoe and his twin brother Franklin, were born in Maryland, US, to immigrants from Sierra Leone, Africa.
---
Advertisement
Get the following books on Amazon: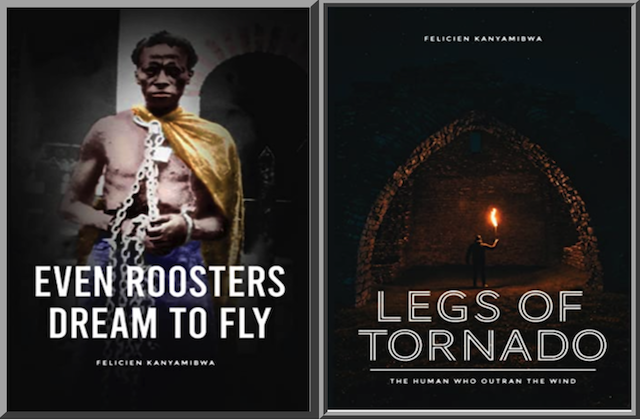 Even Roosters Dream to Fly: The Epic of a German White Catholic Priest and Manzi, a Freedom Fighter and a Mythological King of Rwanda.
Legs of Tornado: The Human Who Outran the Wind, an African tale about a human from a humble upbringing who outran the wind, defeated evil spirits, overcame his fate, became a respected clan chief, and triumphed ever after.
Even Roosters Dream to Fly along with Legs of Tornado are also available on Amazon worldwide and soon to several other platforms:
For more on the book, the author, the inspiration of the stories, Visit the author website here
---
@AfroAmerica Network 2022