On Saturday, Sep 10, 2022, in Arthur Ashe Stadium in New York, Iga Swiatek, No. 1, defeated Ons Jabeur, No. 5, in a straight 2 sets, 6-2, 7-6 (5). With the win, Iga Swiatek claimed her first championship at the US Open and a third Grand Slam title overall.
Then, on Sunday, Sep 11, 2022, Carlos Alcaraz, 19, won the Men's 2022 US Open to become the youngest world No. 1 in men's tennis history.
In women's tennis, Iga Swiatek, 21, from Poland, is the first top-seeded woman to win the US Open, since 2014, when the 23-time major champion Williams won. Iga Swiatek is also the first woman to win two major titles in a single season since 2016, when Angelique Kerber achieved the same score. In June 2022, Iga won the French Open for the second time.

Ons Jabeur, 28, from Tunisia, is the first African woman and first Arab woman to reach a Grand Slam final, all in one year, after being the runner-up at Wimbledon in July 2022. She will rise in the rankings from No.5 to No. 2.

While the first set was easily won by Iga Swiatek, she faced a tough challenge from Ons Jabeur, in the second set. But in the end, Iga Swiatek showed more resilience and was able to overcome Jabeur's three earned break chances.

---
Advertisement
Get the following books on Amazon: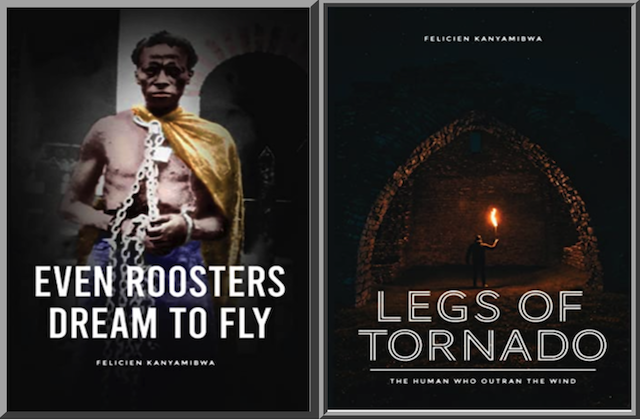 Even Roosters Dream to Fly: The Epic of a German White Catholic Priest and Manzi, a Freedom Fighter and a Mythological King of Rwanda.
Legs of Tornado: The Human Who Outran the Wind, an African tale about a human from a humble upbringing who outran the wind, defeated evil spirits, overcame his fate, became a respected clan chief, and triumphed ever after.
Even Roosters Dream to Fly along with Legs of Tornado are also available on Amazon worldwide and soon to several other platforms:
For more on the book, the author, the inspiration of the stories, Visit the author website here and the facebook page here.
---
In men's Tennis, Carlos Alcaraz, from Spain, beat Casper Ruud, 23, from Norway, 6-4, 2-6, 7-6 (1), 6-3. in the US Open final on Sunday to earn his first Grand Slam title at age 19 and become the youngest man to be ranked No. 1.

Carlos Alcaraz was competing in his eighth major tournament and second at Flushing Meadows. With the win, he matched the performance of Rafael Nadal, who in 2005, then 19 years-old, won the French Open and Pete Sampras, who at 19 years-old, in 1990, won the US Open
Carlos Alcaraz has shown so many skills, dynamic attacks, and resilience that he is now viewed as the next dominating star of the men's tennis in many years to come.

Casper Ruud has reached and lost Grand Slams finals twice this year. In French Open in June, he was defeated by Raphael Nadal.
@AfroAmerica Network 2022