The tiny African country of Burundi has untapped resources. Among the resources are minerals, with nickel at the top. In fact, Burundi is among the top ten countries in the World that have important deposits of nickel. With the increasing importance of Electrical Vehicles in transportation, most of which will be soon powered by nickel-containing Li-ion batteries, nickel has become more and more important. And Burundi is expected to play a major role in the trend.

The largest nickel mine in Burundi is located in the Musongati region. Tanzania is at the top of the list of nickel deposits, with Kabanga, close to the borders with Burundi and Rwanda, the largest development-ready nickel sulphide deposit in the world. The rich nickel mines in Musongati were first discovered in 1972 through a project funded by the World Bank and UNDP. Other areas where nickel sulphide deposits have been exploited include Muremera.
Although other minerals associated with the nickel, such as iron, copper, cobalt and platinum, are present in Musongati region, nickel is becoming the center of focus by both the Burundi government and the multinational mining companies.

Electric Vehicle (EV) Companies Fueling the Importance of Nickel
Nickel mining has been growing due to the increasing demand of electric lithium-ion batteries. In recent years, the lithium-ion batteries have been critical for energy storage, due to their lightweight and high energy density properties. These properties have made them the top choice for Electric Vehicles manufacturing. Batteries built on Nickel have superior power density and hence allow the batteries charges to last longer and then help in moving Electric Vehicles over longer distances.
In recent trends, metals used in EV batteries, especially cobalt and nickel, have seen their prices jumping. Burundi should expect to play a major role in these dynamics and hence become the center of competition of multinational mining companies and foreign governments, for these minerals.
One of the most know mining companies already in Burundi is Rainbow Rare Earths, a mining company operating two countries in Africa through two initiatives: the Phalaborwa Project in South Africa and the high-grade Gakara Project in Burundi (see here: Rainbow Rare Earths in Burundi)
Another high profile company is TechMet. TechMet has lithium-ion battery project in Canada, which leverages tin and tungsten mine in Rwanda and a rare earth mine in Burundi.

If the battery-grade nickel, which is still in early stages of optimized industrial exploitation, is well managed with transparency and public interest as a priority, especially in Tanzania and Burundi, the wealth of nickel deposits are projected to boost African economies in the coming years.
---
Advertisement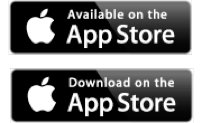 AroniSmartIntelligence, the leading tool for Advanced Analytics, Machine Learning, Neural Network, & Data Science
Statisticians, Data Scientists, Business and Financial Analysts, Savvy Investors, Engineers, Researchers, Students, Teachers, Economists, Political Analysts, and most of the practitioners use Advanced Analytics to answer questions, to support informed decision making or to learn.
AroniSmartIntelligence™ is a leading Advanced Analytics, Machine Learning and Data Science tool, with optimized cutting edge Statistics models, Econometrics, Big Data and Text Analytics.
AronismartIntelligence™ includes modules covering Machine Learning and Big Data mining, Unstructured Text Analysis, Sentiment and Emotion Analytics, Bayesian Statistics and other advanced analytics.
@2021 AroniSoft LLC
For More on AroniSoft LLC andAroniSmart products click here
---