Burundi President Evariste Ndayishimiye travelled to Kinshasa, the capital of the Democratic Republic of the Congo (DRC) for a two-day, from July 12-14, 2021. He was invited by DRC President Félix Tshisekedi. According to the statement before the visit, the purpose was to renew contacts with Congo. During the visit, President Evariste Ndayishimiye gave a lenghty interview to French media, RFI and France 24. The interview covered several topics, including human rights in Burundi, European Union sanctions, and the relations between Rwanda and Burundi governments.
I know criminals are hiding in Rwanda and some people say they have disappeared
"There are negative forces fighting against Burundi. We know the origins of these negative forces. They are not the people rejected by the Burundian society. It is a group of people who are afraid, following the failed criminal attempts to overthrow the government in 2015, with the help of the Rwanda Government. They fled to Rwanda and the Rwanda government militarily trained them with the purpose to invade Burundi. They failed three times, to invade Burundi from Rwanda. That is when they established some of their camps in other areas, including the Democratic Republic of Congo, " President Ndayishimiye said.
He was then asked about the key opposition leader Agathon Rwasa and the members of his party, believed to be under the protection of the Rwandan government (see Burundi: Former President Pierre Buyoya Sentenced to Life in Prison over the assassination of Late President Melchior Ndadaye.)
"Some criminals often hides under political parties... but when one is a criminal, the person is a criminal not a political leader. What I do know is that Rwandan government is hiding some criminals and some people say that these criminals have disappeared."
Evariste Ndayishimiye reminded the journalists that he has launched a dialogue with the European Union to start a process of ending the sanctions (see here Burundi President Evariste Ndayishimiye Normalizes Relations With European Union: A Major Step Forward for Burundi)
"We all want to protect human rights and implement good governance," he said.
At the end, although President Evariste Ndayishimiye pointed to a "positive development" in his relations with Rwanda, his interview highlighted that Rwandan government and the military remain the major actor behind the insecurity in the African Great Lakes region, especially in Burundi and the DRC.
Advertisement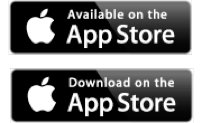 AroniSmartIntelligence, the leading tool for Advanced Analytics, Machine Learning, Neural Network, & Data Science
Statisticians, Data Scientists, Business and Financial Analysts, Savvy Investors, Engineers, Researchers, Students, Teachers, Economists, Political Analysts, and most of the practitioners use Advanced Analytics to answer questions, to support informed decision making or to learn.
AroniSmartIntelligence™ is a leading Advanced Analytics, Machine Learning and Data Science tool, with optimized cutting edge Statistics models, Econometrics, Big Data and Text Analytics.
AronismartIntelligence™ includes modules covering Machine Learning and Big Data mining, Unstructured Text Analysis, Sentiment and Emotion Analytics, Bayesian Statistics and other advanced analytics.
@2021 AroniSoft LLC
For More on AroniSoft LLC andAroniSmart products click here
---