Over the weekend of July 16-18, 2021, an international consortium of news outlets reported that several authoritarian governments and dictatorships used a spyware developed by an Israeli based company, NSO Group to spy on activists and other perceived critics of their governments.

According to the reports, the intelligence services of those governments, including Rwandan Government, used the NSO delivered Pegasus spyware to hack into the phones of thousands of vocal critics, including journalists, activists, politicians, opposition groups, and business executives.
The media partners of The Pegasus Project include The Guardian, Le Monde, Süddeutsche Zeitung and The Washington Post. The reports identified potential NSO clients in 11 countries: Azerbaijan, Bahrain, Hungary, India, Kazakhstan, Mexico, Morocco, Rwanda, Saudi Arabia, Togo, and the United Arab Emirates (UAE).
How Pegasus Spyware Works
In 2016, NGOs Citizen Lab and Lookout Mobile Security discovered that NSO Group was selling a surveillance technology.
Researchers working for Amnesty International, with an independent review from the Citizen Lab at the University of Toronto, found that NSO can deliver Pegasus by sending a victim a link which, when opened, infects the phone, or silently and without any interaction at all through a "zero-click" exploit, which takes advantage of vulnerabilities in the iPhone's software.
The Pegasus software infects iPhones and Android devices to enable operators to extract messages, photos and emails, record calls and secretly activate microphones and cameras.
Who Are the Targets
By 2021, it was reported that NSO licenses Pegasus to governments in 40 undisclosed countries. NSO Group has stated that it does not operate the systems once sold to its clients, nor does it have access to the data of their client's targets.
A list of 50,000 phone numbers of people believed to be targeted by clients of the company, NSO Group, since 2016, was leaked to major news outlets.
The phones include those of French President Emmanuel Macron, former French Prime Minister Edouard Philippe and 14 ministers, dozens of opposition politicians in India, including the former Congress party president Rahul Gandhi, Journalists in Saudi Arabia, Morocco, South Africa, and activists, opposition political leaders, government critics from several countries.
NSO has suggested that it would terminate contracts with any clients abusing the technology, citing three instances of clients abusing Pegasus and subsequently having their contract terminated.
Government of Rwanda, One of the Poorest Countries in the World, Among Pegasus Clients
Among the targets are also critics of the Rwandan governments, especially the expatriates living around the World.
Rwanda is among the poorest countries in the world, but yet has been able to secure a Pegasus contract, which according to reports may cost around $7-8 million per year. Key figures in the Rwandan diaspora, including activists, opposition leaders, and others living in the US, Canada, and Europe, appear to have been included in a leaked list of persons of interest to NSO clients.
Rwanda intelligence has been accused of using the Pegasus spyware to spy on Rwandan expatriates, including communication with journalists, human rights groups and politicians in US, Africa, and Europe. Rwandan government , through its spokesperson has tried to deny the accusations arguing that the country "does not use this software system (Pegasus)… and does not possess this technical capability in any form".

The denials by a Rwandan government spokesperson did not appear convincing. In fact, since 2019, Rwanda has been cited as an customer of NSO Group and as using the Pegasus spyware to target dissidents at home and abroad.
In 2019, news media reported that dissidents, critics and opposition leaders connected to Rwanda were warned by WhatsApp and other services that they had been targeted by Pegasus.
Amnesty international, referring to the investigation by 80 journalists from 17 media organizations in 10 countries coordinated by Forbidden Stories, a Paris-based media non-profit, with the technical support of Amnesty International, points to the fact that the Rwandan authorities have selected more than 3,500 phone numbers of activists, journalists, political opponents, foreign politicians, and diplomats to target with NSO Pegasus spyware since 2016.
Some reports mention that among the targets of the Rwandan Government spying with Pegasus top government officials, sometimes including heads of state, in Uganda, South Africa, Tanzania, Burundi, Mozambique, France, Democratic Republic of the Congo, Central African Republic and South Sudan.
---
Advertisement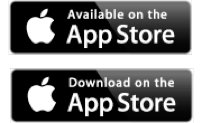 AroniSmartIntelligence, the leading tool for Advanced Analytics, Machine Learning, Neural Network, & Data Science
Statisticians, Data Scientists, Business and Financial Analysts, Savvy Investors, Engineers, Researchers, Students, Teachers, Economists, Political Analysts, and most of the practitioners use Advanced Analytics to answer questions, to support informed decision making or to learn.
AroniSmartIntelligence™ is a leading Advanced Analytics, Machine Learning and Data Science tool, with optimized cutting edge Statistics models, Econometrics, Big Data and Text Analytics.
AronismartIntelligence™ includes modules covering Machine Learning and Big Data mining, Unstructured Text Analysis, Sentiment and Emotion Analytics, Bayesian Statistics and other advanced analytics.
---
©2021 AfroAmerica Network. All Rights Reserved.