This week has been marked by major developments around the World. The developments include critical events in Africa, the United States, Europe, and elsewhere. However, probably the events in Africa and the United States have captured most of the attention. The events include humanitarian situation, democracy related actions, and geopolitical considerations..

The situation in Africa has been marked by the following events:

the civil war in Ethiopia;

the continued civil rights movement's fight against military dictatorship in Sudan;

the suicide bombings in Kampala, Uganda;

the brutal arrests of, and repression against journalists, political opposition leaders, and activists in Rwanda;

Major leaks on corruption and kleptocracy in the Democratic Republic of the Congo under the leadership of the former dictator Joseph Kabila.
United States and Burundi: First Black Woman President and Terminated Sanctions
In the United States, the people and the World have experienced another first: for 85 minutes, the acting president of the United States was a Black Woman. Vice-President Kamala Harris (See: Kamala Harris: AfroAmerica Network Black Woman of Year 2020) assumed the Presidency on Friday, November 19, 2021, from her office in the West Wing of the White House , while President Joe Biden underwent a routine colonoscopy and was under anaesthesia.

After 85 minutes, the operation was over, and President Joe Biden was found healthy and resumed his presidential duties.
A day earlier, on November 1, 2021, US President Joe Biden had finally made a significant decision: he lifted the sanctions imposed on
the leaders of Burundi, a tiny landlocked country in central Eastern Africa. Burundi has seen, in recent years, under the leadership of their new president Evariste Ndayishimiye, has finally seen major positive developments (see hereBurundi President Evariste Ndayishimiye Fires Minister of Commerce, Industry and Transportation: A Major Step in Fighting Corruption and Embezzlement).
In his Executive Order on the Termination of Emergency With Respect To the Situation in BurundiPresident Joe Biden said: "I, JOSEPH R. BIDEN JR., President of the United States of America, find that the situation that gave rise to the declaration of a national emergency in Executive Order 13712 of November 22, 2015 (Blocking Property of Certain Persons Contributing to the Situation in Burundi), with respect to the situation in Burundi, including the killing of and violence against civilians, unrest, incitement of imminent violence, and significant political repression, which threatened the peace, security, and stability of Burundi, has been significantly altered by events of the past year, including the transfer of power following elections in 2020, significantly decreased violence, and President Ndayishimiye's pursuit of reforms across multiple sectors."
.
Africa in General: Africa will shape the future of the World.
U.S. Secretary of State, Anthony Blinken has been on African tour that led him to Kenya Nigeria, and Senegal. During his trip, Anthony Blinken laid out U.S. policy toward Africa. Anthony Blinken unveiled the current US Africa policy which will focus on five key areas: enhancing trade; dealing with the Covid-19 pandemic; climate change; promoting democracy and peace and security.
He summarized the approach to Africa, while talking to the media and addressing audiences:
"I believe Africa will shape the future, and not just the future of the African people, but of the world. And that's why I'm here this week, visiting three countries that are democracies, engines of economic growth, climate leaders, drivers of innovation."
While in Abuja, Nigeria, on Friday, November 19, 2021, U.S. Secretary of State Antony Blinken made sure people understand that the US wants a fair and equal partnership with Africa, promising a "different and better engagement"". "I want to be clear: the United States doesn't want to limit your partnerships with other countries. We want to make your partnerships with us even stronger. We don't want to make you choose. We want to give you choices," Blinken said while addressing the participants at the headquarters of the Economic Community of West African States in Abuja, Nigeria.
U.S. Secretary of State Antony Blinken warned African leaders about increasing despotism, authoritaanism, kleptocracy, and corrruption and urged them to take seriously popular demands for better governance and democracy, reforms, and accountability.
Without naming the Afrrican dictators, most of whom are very well known ( see AfroAmerican Network here, Africa: African Dictators of 2021; 3 Down, More to Go), he said: "Authoritarianism is on the rise around the world ... Meanwhile, governments are becoming less transparent ... We see this happening across Africa — leaders ignoring term limits, rigging or postponing elections, exploiting social grievances to gain and maintain power, arresting opposition figures, cracking down on the media, and allowing security services to enforce pandemic restrictions brutally."
---
Advertisement

For more on Legs of Tornado: The Human Who Outran the Wind, Visit the site Legs of Of Tornado, here
---
Africa: Humanitarian crises, Civil Wars in Ethiopia, Military Dictatorship in Sudan, and Brutal Repression in Rwanda.
Africa has seen so much of decades in terms of humanatarian tragedies, due to civil wars, dictatorships, and kleptocracies.

In Sudan, for the second time, Army chief General Abdel Fattah al-Burhan has betrayed his people. In April 2019, General Abdel Fattah al-Burhan and other army generals ousted the dictator Omar al-Bashir after weeks of protests by civilians against him. Then on June 3, 2019, as the people were protesting and and held sit-in protests outside the army's headquarters in the capital, the security forces killed 87 protesters.

Since then, they seized power and promised to hand power to civilians. It never happened.

After sharing power with civilians since August 2019, they conducted another military coup. The protests are still on-going and pro-democracy activists have vowed to never give up. (see here Sudan: Military Coup Threatens the Prospects of Democracy in Sudan)
Ethiopia: Civil War and Regional Threats
Ethiopia, a country of 110 million people, is the second most populated country on the African continent, after Nigeria. It is also the only country in Africa that was never colonized by the West. The actual Ethiopian Prime Minister Abiy Ahmed is AfroAmerica Network Black Man of Year and the Nobel Prize Winner (see: Abiy Ahmed Ali: AfroAmerica Network Man of Year 2018, Wins 2019 Nobel Peace Prize).

However, Ethiopia has seen its share of civil wars, dictatorships, unrests, famines, and other human tragedies.It has almost been a year since Ethiopia entered into a Civil war, against the Tigray People's Liberation Front (TPLF). TPLF and its allies have made significant advances towards the capital Addis Ababa. Recently, the US has issued the evacuation emergency measure calling US citizens to leave the country. Ethiopian Prime Minister Abiy Ahmed has also announced a state of emergency.

The World is on the edge, as the situation in Ethiopia risks to affect the region, including Somalia, Egypt, Sudan, Eritrea, Djibouti, and Kenya, even the entire African continent and the World.
In fact, Eritrea has already sent troops to support Ethiopia; Islamic State is in Somalia where it was facing the troops from Ethiopia, a member of US' "coalition of the willing" ready to fight the "War on Terror"; and US and China are both strategically active in the region. Egypt, to the north, cannot afford to have a hostile government in Egypt, given the ongoing disputes about the dam on the Nile river.
Rwanda-Uganda: Links to Terrorist Attacks in Uganda and Widespread Brutal Repression.
Repression has been heightened in Rwanda, with kidnapping, killings, and arrests of opposition political leaders, activists, journalists, and military figures (see here Rwanda: Music Icon, Rapper and Government Critic Joshua Tuyishime aka Jay Polly, 33, Dies in Detention and Rwanda: Activist Yvonne Idamange Iryamugwiza Condemned to 15 Years of Prison for Denouncing Crimes, Assassinations and Widespread Human Rights Abuses by the Government).

In the most recent weeks, several journalists and social media influencers, especially those with YouTube TV channels, have been arrested, tortured and sentenced during trials in what many observers qualified as shams.

However, one of the most troubling events is the latest suicide bombing in Uganda. On Tuesday, 16th November 2021, in Kampala, Uganda, three suicide bombers attacked the parliament and military bases and killed three people and injured 33 people, mostly civilians.

Officially, Ugandan dictator Yoweri Museveni and the Ugandan Police stated that the horrible attacks were the acts of the "Allied Democratic Front" (ADF), an Islamist opposition group, based in the Democratic Republic of Congo, that has been fighting, among many, against the government of the Ugandan dictator Yoweri Museveni. The actions by ADF have been qualified as terrorism, and ADF group has been labelled a terrorist group by international organizations and some countries.
The latest allegations regarding the links between the current Rwandan Defense Forces and ADF are troubling. According to the allegations, especially from Rwandans who once were close to the Rwandan government. During an online radio interview, Dr Theogene Rudasingwa, a former senior adviser and Chief of Staff to the Rwandan DIctator Paul Kagame, former Secretary General of the Rwandan ruling group, Rwandan Patriotic Front, and former ambassador to USA said that he had obtained credible information on the close links between Rwanda's top Military officers to Allied Democratic Forces (ADF) terrorist group. Dr Theogene Rudasingwa specifically singled out Gen. James Kabarebe, former Defence Minister and current Senior Presidential Adviser on security matters and Brig Gen Dan Munyuza, Commissioner-General in Rwanda National Police, and former head of Directorate of Military Intelligence.
Democratic Republic of Congo: Dictatorship, Kleptocracy, and Nepotism.
The former dictator of Democratic Republic of the Congo (DRC), Joseph Kabila has been in the news again. This time, for kleptocracy during his 18 years of reign (see here). Newly leaked documents, as reported by BBC Africa Eye (see here https://www.bbc.com/news/world-africa-59343922), have pointed to the fact that actual and fake companies owned by the family and friends of Joseph Kabila stole millions of dollars of public funds and funneled them through their bank accounts.
The sums stolen amount to hundreds of millions, including $86 million funneled through just one company between 2013-2017.
@AfroAmerica Network, 2021
---
Advertisement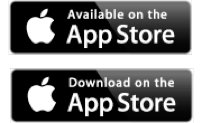 AroniSmartIntelligence, the leading tool for Advanced Analytics, Machine Learning & Data Science
Statisticians, Data Scientists, Business and Financial Analysts, Savvy Investors, Engineers, Researchers, Students, Teachers, Economists, Political Analysts, and most of the practitioners use Advanced Analytics to answer questions, to support informed decision making or to learn.
AroniSmartIntelligence™ is a leading Advanced Analytics, Machine Learning and Data Science tool, with optimized cutting edge Statistics models, Econometrics, Big Data and Text Analytics.
AronismartIntelligence™ includes modules covering Machine Learning and Big Data mining, Unstructured Text Analysis, Sentiment and Emotion Analytics, Bayesian Statistics and other advanced analytics.
@2021 AroniSoft LLC
For More on AroniSoft LLC andAroniSmart products click here
---