In mid January 2021, sources within the Rwandan Department of Military Intelligence (DMI) confirmed to an AfroAmerica Network correspondent in Kigali that the military leaders supporting Ms. Ange Kagame, have asked General Paul Kagame to impose a country lockdown to be able to better watch the movement of unreliable top military leaders. The decision was made due to the deteriorating health conditions of General Paul Kagame and the infighting among his closest aides and his family on his succession, when and just in case he becomes incapacitated (see here Rwanda: As Rwandan Dictator Paul Kagame's Health Deteriorates, Rwandan Government Allegedly Uses COVID-19 to Impose a Lockdown Aimed at Keeping Top Military Leaders Suspected of Planning a Coup Under Close watch). AfroAmerica Network sources have now learned that more officers, under such a watch, have been arrested as they tried to coordinate their plot activities or flee the country: those recently arrested under the COVID-19 lockdown provisions include Gen Fred Ibingira, Rwanda Defence Force Chief of Staff of the Reserve Force and Retired Lt Gen Charles Muhire and other mid-ranking officers.

As the Rwandan Dictator General Paul Kagame started conspicuously missing from the public eye since April 2020, his absence has sparked and fueled rumors about his declining health and even imminent incapacitation.
---
Advertisement
---
To help dismiss the rumors and the increasing speculations, and the potential implications (see:Rwanda: Was Activist Yvonne Idamange Iryamukwiza Arrested Following a Failed Assassination Attempt?) , in recent months, General Paul Kagame has been trying hard to show up, in well timed short ceremonies or meetings, but mostly virtually or under strict schedules. In March and April 2021 he forced himself to attend a few meetings or ceremonies that last less than 1 hour, publicly traveled to Luanda, Angola, where he held such short meetings with leaders. He also secreterly went for medical checkups outside his country.
Arrest of General Fred Ibingira and Lt General Charles Muhire: Concerns About Coup Plot Hidden Under COVID-19 LockDown
General Fred Ibingira was arrested on April 7, 2021 in Butare, Southern Rwanda, after an alleged secret meeting with a few military officers. Lt Gen Charles Muhire, allegedly under the cover of having a small party, held a secret meeting with military officers on April 24, 2021 at Pegase Resort Inn in Rebero, Kicukiro District in Kigali. When the DMI and Rwandan Police Special Operations unit learned of the secret meeting, they quickly arrested him along with a few other military officers.
The Rwandan police spokesperson, contacted by media about the arrests, has tried to minimize the cases, simply saying that the generals were arrested due to "involvment in acts of indiscipline" and that the military generals will not be charged of any crime. The spokesperson did not mention other military officers arrested along with the two.
According to AfroAmerica Network sources, the criminal charges were dropped in order to keep the cases out of the courts to make sure the real motives behind the arrests are kept secret.
The two generals are suspected of being too close to the key top military officers arrested last year and opposed to the planned takeover of power by military leaders supporting General Paul Kagame's daughter, Ange Kagame. Ange Kagame's faction is composed of former refugees who came from Burundi and the Democratic Republic of Congo and led by General Jean Bosco Kazura, Chief of Defense Staff in Rwandan Defense Forces and head of Burundi and recently the Democratic Republic of Congo desk.
On top of the two arrested generals, the well known top military leaders detained in safe houses, under close watch, or under house arrest include General James Kabarebe, General Patrick Nyamvumba, General Charles Kayonga, Lieutenant General Karake Karenzi, and Maj. Gen Albert Murasira.
In a recent ceremony attended by General Paul Kagame to promote military cadets in Gako military base, Gen James Kabarebe, who is supposed to attend such ceremonies but was removed from the list of top military leaders due to his being under watch, was at the last minute added to the list and invited to attend the ceremony and flown to the Gako military academy, just in in time. His sudden invitation and attendance have raised speculations on the reasons behind the rush, with some saying that General Kabarebe actually invited himself and surprised General Paul Kagame with his presence.
Gen Fred Ibingira: Seesaw Reputation Within The Ruling Elite
Gen Fred Ibingira was appointed Rwanda Defence Force Chief of Staff of the Reserve Force in November 2019, after a period when he was abruptly expelled from the military leadership and put under surveillance by both DMI and exterior intelligence services. Position)
According to AfroAmerica Network sources, both his and his wife's passports were seized, bank accounts frozen and properties put under controlled management by the military services. He was then submitted to interrogations regarding his relations with General James Kabarebe and General Charles Kayonga.
---
Advertisement

For more on Legs of Tornado: The Human Who Outran the Wind, Visit the site Legs of Of Tornado, here
---
General Ibingira has been accussed of several crimes by his former comrades and colleagues within the ruling elite (See Rwandan Patriotic Front (RPF) Military Leaders Committed Genocide Against Hutus, States Former RPF Top Leader Dr Theogene Rudasingwa).
He also has been accused of treason, indiscipline and corruption on several accusations in the past. This has made his military career and his relations with General Paul Kagame challenging (see here: General Charles Kayonga Dumped from Rwandan Army Chief of Defense Staff)
Gen Charles Muhire: A Low Profile Alleged Coup Plotter.
In April 2020, Gen Charles Muhire, along with Gen Patrick Nyamvumba, and Gen Karenzi Karake, was under investigation by the office of Brig Gen Dan Munyuza, Inspector General of Rwanda National Police and head of intelligence operations. Since then, Gen Charles Muhire has also been associated to the alleged coup plot. He was abruptly sent into retirement, after being accused of corruption.
AfroAmerica Network is still closey following the story.

---
Advertisement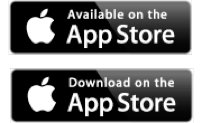 AroniSmartIntelligence, the leading tool for Advanced Analytics, Machine Learning & Data Science
Statisticians, Data Scientists, Business and Financial Analysts, Savvy Investors, Engineers, Researchers, Students, Teachers, Economists, Political Analysts, and most of the practitioners use Advanced Analytics to answer questions, to support informed decision making or to learn.
AroniSmartIntelligence™ is a leading Advanced Analytics, Machine Learning and Data Science tool, with optimized cutting edge Statistics models, Econometrics, Big Data and Text Analytics.
AronismartIntelligence™ includes modules covering Machine Learning and Big Data mining, Unstructured Text Analysis, Sentiment and Emotion Analytics, Bayesian Statistics and other advanced analytics.
@2021 AroniSoft LLC
For More on AroniSoft LLC andAroniSmart products click here
---
@2021 AfroAmerica Network. All Rights Reserved