On July 25, 2023, the President of Niger Mohamed Bazoum  was overthrown by a military junta led by Gen. Abdourahmane Tchian also known as Omar Tchiani.  During protests following the coup,  hundreds of people, who supported the coup, gathered outside the National Assembly, holding some Russian flags and  hand-written signs saying: "Down with France" and "Foreign bases out".  The protesters  accused  Mohamed Bazoum of being a puppet of France's  Emmanuel Macron and Rwandan dictator Paul Kagame. 

The coup supporters were also pointing their fingers to the ruling party leaders, accusing them of corruption, ineptitude to improve the security situation  in the country and lack of the clear resolve to  fight against the jihadist insurgency that has been growing in the country for so long, despite inviting foreign troops, including the Rwandan military.
Case of 8 Rwandans Behind the Toxic climate within the Niger government and the tarnished reputation of the short term President  Mohamed Bazoum.
On December 27, 2021, the Niger government led by Mohamed Bazoum announced that it was expelling 8 Rwandans acquitted or freed by the United Nations Organization International Criminal Tribunal (ICT) and sent to Niger. According to AfroAmerica Network sources within President Mohamed Bazoum entourage, the decision to break the agreement with the United Nations followed a lengthy direct phone conversation among Niger President Mohamed Bazoum in Niamey and French President Emmanuel Macron and Rwandan President Paul Kagame, from Paris on December 20 , 2021.
The case of the 8 Rwandans ended when the United Nations organ in charge decided that the 8 Rwandans be sent back to Arusha, Tanzania until their transfer to another state, except Rwanda (see Niger - France - Rwanda:  Niger President Mohamed Bazoum To Expel Rwandans Allegedly Under Pressure From France's Emmanuel Macron and Rwanda's Paul Kagame, Breaking United Nations Agreement).
Since  then the case of  8 Rwandans  in Niger has been viewed as  another example of how weak African governments,  such as the one in Niger led by President Mohamed Bazoum, are exploited by  the French government to serve foreign interests while ignoring the oppression, dictatorship, kleptocracy, and human rights abuses  committed by governments across the region.
Furthermore the case of the 8 Rwandans created a chaos in Niger administration and exacerbated the already toxic climate within the administration, with some critics within the government and the military, who had, until then,  been keeping a lower profile, openly labelling the government of  President  Mohamed Bazoum as "incompetent", "lacking foresight and planning", being "a puppet of France and Rwandan dictator General Paul Kagame" and leading Niger to a "shit hole" state, starting not even before a year in power.  
---
Advertisement
Get the following books on Amazon: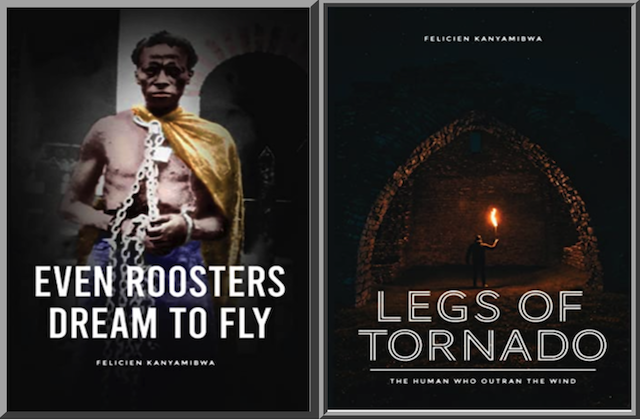 Even Roosters Dream to Fly: The Epic of a German White Catholic Priest and Manzi, a Freedom Fighter and a Mythological King of Rwanda.
Legs of Tornado: The Human Who Outran the Wind, an African tale about a human from a humble upbringing who outran the wind, defeated evil spirits, overcame his fate, became a respected clan chief, and triumphed ever after.
Even Roosters Dream to Fly along with Legs of Tornado are also available on Amazon worldwide and soon to several other platforms:
For more on the book, the author, the inspiration of the stories, Visit the author website here
---
Niger Coup:  Sign of a Tarnished reputation of France's Emmanuel Macron and Rwandan dictator Paul Kagame.
Following the case of 8 Rwandans, the deteriorating security situation, and the increasing corruption, the military coup in preparation since then has been finally been put in action. 
As the coup was in motion, Colonel Amadou Abdramane, as the spokesperson of the military junta,  said in a statement on July 26, 2023 that the defense and security forces, under the National Council for Safeguard of the Homeland ( in French - Conseil National pour la Sauvegarde de la Patrie - CNSP)  are "putting an end to the regime you know" due to "the deteriorating national security and poor economic and social governance.
The  coup  in Niger is a major setback for France's Emmanuel Macron and  Rwandan dictator Paul Kagame.
 It comes as the rate of military coups has been increasing in Africa. In just over three years,  nine successful of attempted coup or attempted coups have been led in  West and Central Africa, due to repressive and corrupt regimes, persistent insecurity, dictatorships and power hungry military leaders. 
Since  2021, some African dictators were deposed or killed. Those deposed include Malian President Ibrahim Boubacar Keïta and Guinean President Alpha Condé.  Chadian President Idriss Déby was killed. Meanwhile, many African dictators remain in power, including some already featured among AfroAmerica Network African ruthless dictators of 2018 (see AfroAmerica Network African Dictators Who Mattered In 2018). New dictators are also joining the ranks (see: Africa: African Dictators of 2021; 3 Down, More to Go) or preparing for potential coups(see: Rwanda: Facing Risks of a Military Coup, Rwanda's Paul Kagame Purges Rwandan Defense Forces Military Leadership).
© 2023 AfroAmerica Network
---
Advertisement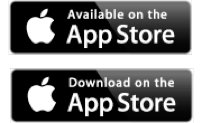 AroniSmartIntelligence, the leading tool for Advanced Analytics, Machine Learning & Data Science
Statisticians, Data Scientists, Business and Financial Analysts,  Savvy Investors, Engineers, Researchers,  Students, Teachers, Economists, Political Analysts,  and most of  the practitioners use Advanced Analytics to answer questions, to support informed  decision making or to learn.
AroniSmartIntelligence™ is a leading Advanced Analytics, Machine Learning and Data Science tool, with optimized cutting edge Statistics models, Econometrics, Big Data and Text Analytics.
AronismartIntelligence™ includes modules covering Machine Learning and Big Data mining, Unstructured Text Analysis, Sentiment and Emotion Analytics, Bayesian Statistics and other advanced analytics.
@2023 AroniSoft LLC
For More on AroniSoft LLC andAroniSmart products click here
---