June 19th, 2023, the US  nation is celebrating Juneteenth as a National Holiday. The celebration is the third  following the event held on Thursday, June 17, 2020,  when US President Joe Biden signed a bill into law, making June 19 a national holiday commemorating the emancipation of enslaved black Americans. This year, the Juneteenth celebration will focus on "Wave of Freedom" an affirmation of every person's right to equity and dignity.  
Juneteenth is a special day in the USA. It is even so special for Blacks in the USA and around the World. The day, falling on June 19th of each year, is also known as Freedom Day, Jubilee Day, or Liberation Day. It is a day that commemorates the end of slavery in the United States.
Juneteenth commemoration marks the event when Maj. Gen. Gordon Granger rode into Galveston, Texas, on June 19, 1865, to spread the news of the Emancipation Proclamation outlawing slavery in Confederate states, which had been signed by President Abraham Lincoln more than two years earlier (see here: USA: 2021 Juneteenth National Holiday with Opal Lee, Grand Mother of Juneteenth )
Nearly a quarter of a million of them in Galveston, Texas, received the news more than two months after the end of the Civil War, and more than two years after US President Abraham Lincoln issued the Emancipation Proclamation. Although Black Americans have celebrated it since 1866, President Joe Biden recognized Juneteenth as a national holiday in 2021  (see here: US: Juneteenth, or June 19th, Becomes A National Holiday To Commemorate the End of Slavery).
Juneteenth is a federal holiday, but only about half of the states recognize it as an official holiday, while others are still struggling to come to reason.
---
Advertisement
Get the following books on Amazon: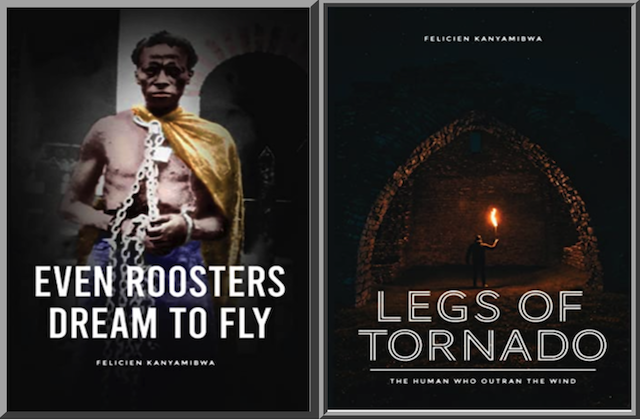 Even Roosters Dream to Fly: The Epic of a German White Catholic Priest and Manzi, a Freedom Fighter and a Mythological King of Rwanda.
Legs of Tornado: The Human Who Outran the Wind, an African tale about a human from a humble upbringing who outran the wind, defeated evil spirits, overcame his fate, became a respected clan chief, and triumphed ever after.
Even Roosters Dream to Fly along with Legs of Tornado are also available on Amazon worldwide and soon to several other platforms:
For more on the book, the author, the inspiration of the stories, Visit the author website here
---
Some states and cities have recognized Juneteenth as a state holiday before 2021.
These include Delaware, Massachusetts,  New Jersey, New York,  Oregon, Pennsylvania,  Texas, Virginia, and Washington among the firsts to act. Texas was far ahead  when it instituted the day in 1980 and Massachusetts  followed in 2007.  Following the murder of George Floyd,  New York, New Jersey, Virginia, Massachusetts and Pennsylvania recognized the holiday in 2020,  a year before it became  a federal  holiday.
On June 19, 2023, some key businesses will be closed including all non-essential Federal government offices and courthouses, majors Banks, US Stock Markets, post offices.
However,  most grocery stores such as Walmart, Costco,  Sam's Club, Giant, Weis, Wegmans, Karns, Aldi, BJ's Wholesale Club Bass Pro Shops, Best Buy, Chick-fil-A, CVS, Home Depot, Kohl's, Lowe's, McDonald's, Rite Aid, Starbucks, Walgreens have usually remained open on regular hours.
Some companies have already recognized Juneteenth as an official paid  company holiday. These include Target, Nike, and Best Buy.
---
Advertisement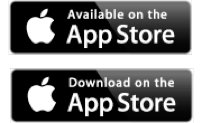 AroniSmartIntelligence™, the leading tool for Advanced Analytics, Machine Learning, and Data Science
AroniSmartIntelligence™ is a leading Advanced Analytics, Machine Learning and Data Science tool, with optimized cutting edge Statistics models, Econometrics, Big Data and Text Analytics.
AronismartIntelligence™ includes modules covering Machine Learning and Big Data mining, Unstructured Text Analysis, Sentiment and Emotion Analytics, Bayesian Statistics and other advanced analytics.
---
Across the country, the celebrations of Juneteenth in 2023 will mostly happen over the weekend of Jun 17-18, 2023 in most key cities in the  USA, including: Washington DC, New York, NY;  Boston, MA;  Philadelphia, PA; Los Angeles, CA;  Atlanta, GA;  Galveston, TX;  Chicago, IL;
Below are details on a few of them:

In Galveston, Texas, over the weekend,   several events are planned: the Emancipation Gospel Celebration hosted by the Juneteenth Legacy Project, a nonprofit organization based in Galveston, on Friday night, the Galveston Juneteenth Festival and Juneteenth Parade and Picnic on Saturday. On Monday, June 19, the city of Galveston will host its 44th annual reading of the Emancipation Proclamation.
In Georgia, the City of Atlanta will be commemorating the 11th annual Juneteenth Atlanta Parade & Music Festival, from June 16 to June 18,  at Centennial Olympic Park. On the schedule are live music, cultural activities, parade floats, dance troops, marching bands,  food,  and more.  Across Georgia many celebrations are expected, in Churches, Cities, Businesses, Historical places, etc.
In Washington, DC, where the Juneteenth has been celebrated for many years, many events are planned including: screening    "Miss Juneteenth " 2020 drama by Channing Godfrey Peoples on Friday June 16, 2023 night at The Kennedy Center;  the Juneteenth Community Day hosted by National Museum of African American History and Culture  on Saturday, June 17, 2023 and  on Sunday June 18, 2023, the Scotland Juneteenth Heritage Festival's Freedom Day concert featuring performances by Wyclef Jean,  Patrice Roberts, Tarrus Riley with Dean Fraser & Black Soil Band, DJ Ablaze, and others.
In New York City the Juneteenth NYC nonprofit organization will host New York City's 14th annual Juneteenth NY Festival from Friday to Sunday.
Philadelphia will again see its largest celebration of Juneteenth in the US, celebrated  at the historic Malcolm X Park, featuring  Lil Mo, Fatman Scoop,  and DJ Cupid.
Many events will also be held in Los Angeles, including a Global Celebration of Freedom concert on  Monday  June 19, 2023 at the Greek Theater, with performances by Miguel, Kirk Franklin, Davido, Coi Leray, Jodeci and SWV.
Juneteenth as National Holiday has been a step in the right direction,  but the road to the equality for all remains long. The focus on "Wave of Freedom", an affirmation of every person's right to equity and dignity, highlights the long road still ahead.  
©2023 AfroAmerica Network