President Biden has decided to designate a national monument sites to honor  Emmett Till and his mother, Mamie Till-Mobley. Emmett Till is a the Black teenager who was brutally killed in 1955, when he was just 14 years old.  Emmett Till was abducted, tortured, and lynched in Mississippi on August 28, 1955, at the age of 14, after being accused of having whistled at a white woman grocery store cashier, Carolyn Bryant, in her family's grocery store.  
President Joe Biden signed the proclamation on Tuesday, July 25, 2023, at the 82nd anniversary of Emmett Till's birth and designated the monument at three sites in Illinois and Mississippi.
 Following the murder, both Emmett Till and his mother, Mamie Till-Mobley, served as catalysts for the civil rights movement.
 
 The new monument in the three locations across the country will increase the effort to protect the memorial places so that Emmitt Till's story  and the activism of his mother who put all the efforts to keep the story of the murder alive, to date and for history.
 
The monument will be erected in the following areas:
* In Mississippi, Graball Landing,  believed to be spot where Emmett Till's body was recovered from the Tallahatchie River. In 2008, a memorial sign dedicated to Till was installed near the site. But over the years, the sign was routinely stolen, vandalized or shot at and forced to be replaced. Currently, a  bulletproof  fourth edition stands at the site, with details on the history of vandalism.
* Tallahatchie County Second District Courthouse, also in Mississippi, where Till's killers were acquitted by an all-white jury. In October 2007, Till's family visited the courthouse to receive an apology from the town's leaders.
* Roberts Temple Church of God in Christ, where Emmett Till's funeral was held.
---
Advertisement
Get the following books on Amazon: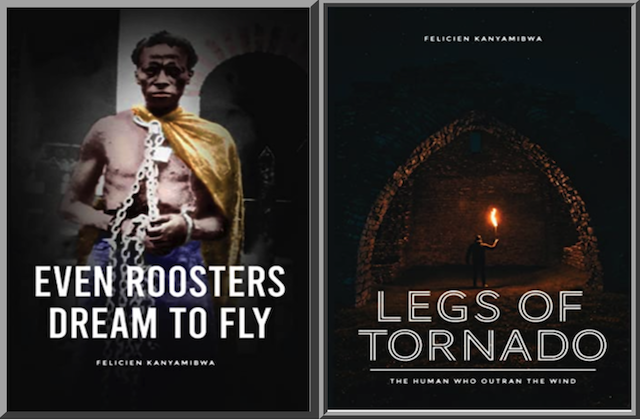 Even Roosters Dream to Fly: The Epic of a German White Catholic Priest and Manzi, a Freedom Fighter and a Mythological King of Rwanda.
Legs of Tornado: The Human Who Outran the Wind, an African tale about a human from a humble upbringing who outran the wind, defeated evil spirits, overcame his fate, became a respected clan chief, and triumphed ever after.
Even Roosters Dream to Fly along with Legs of Tornado are also available on Amazon worldwide and soon to several other platforms:
For more on the book, the author, the inspiration of the stories, Visit the author website here
---
Emmett Till's Murder:  A nation Reckoning with hate, violence, racism, overwhelming abuse of power, brutality.
In August 1955, Emmett Till, then  a 14-year-old Black boy, whose family was based in Chicago,  was visiting his grandmother in Mississippi, when he was murdered.  Two white men,  Roy Bryant and his half-brother J.W. Milam,  abducted, tortured and killed  Emmett Till, after, while joking with other teenagers,  he whistled at a white shopkeeper's wife in a grocery store in Mississippi.  He was beaten, shot in the head, had a large metal fan tied to his neck with barbed wire, and was thrown into the Tallahatchie River.
 
 Roy Bryant and J.W. Milam were acquitted  by an all white, all male jury.  They later confessed to the killing of Emmett Till. Then, fifty years after the crime, Carolyn Bryant Donham, the  white woman and wife of the shopkeeper, admitted to lying about Emmet Till touching her.
 Emmett Till's funeral service was held in Chicago in September 1955 in  Roberts Temple Church of God in Christ. The funeral was attended by about 1,700 people inside the church with 10,000 more standing outside and listening to the service over loudspeakers.
 During the funeral service, Emmitt Till's mother Till-Mobley made a memorable decision to to show Emmitt Till's mutilated body, by keeping the casket open and the body clearly visible. 
 
 Remembering the murder and speaking to to Till-Mobley's courage in holding an open-casket service, Joe Biden said:  "She said let the people see what I've seen. The country and the world saw, and that's the story of Emmett Till and his mother as a story of a family's promise and loss and the nation's reckoning with hate, violence, racism, overwhelming abuse of power, brutality."  
Justice in Emmett Till has never been served. However, the brutal and satanic murder has helped fuel the growing civil rights movement in USA since the 1950s.
---
Advertisement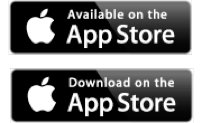 AroniSmartIntelligence™, the leading tool for Advanced Analytics, Machine Learning, and Data Science
AroniSmartIntelligence™ is a leading Advanced Analytics, Machine Learning and Data Science tool, with optimized cutting edge Statistics models, Econometrics, Big Data and Text Analytics.
AronismartIntelligence™ includes modules covering Machine Learning and Big Data mining, Unstructured Text Analysis, Sentiment and Emotion Analytics, Bayesian Statistics and other advanced analytics.
---
©2023 AfroAmerica Network