Juneteenth is a special day in the United States of America (USA). It is even so special for Blacks in the USA and around the World. The day, falling on June 19th of each year, is also known as Freedom Day, Jubilee Day, or Liberation Day. It is a day that is commemorates the end of slavery in the United States. On June 17, 2021, US President Joe Biden signed a bi-partisan bill into law making Juneteenth a national holiday.
Juneteenth became more prominent in 2020, a year that was marked by critical moments in the USA, when pervasive racism agains Blacks and its open deadly consequences were highly exposed, especially after the killing of George Floyd. Hence, many, especially in the Black community view the declaration of Juneteeth as a national holiday as another step in the right direction. However, they call for the need to follow up with more concrete actions to address the issues of racial justice and equality, police reforms, reparations, and economic empowerment of Blacks and other underpriviledged and disadvantaged minorities.
June 19, 2021 falls on a Saturday this year. Hence, some governors across the country had various plans, whereas employers chose their own approach to celebrate the day on the closest workday, which is Friday, June 18, 2021. The New York Stock Exchange will be open Friday, June 18, 2021.
Advertisement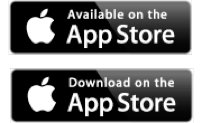 AroniSmartIntelligence™, the leading tool for Advanced Analytics, Machine Learning, and Data Science
AroniSmartIntelligence™ is a leading Advanced Analytics, Machine Learning and Data Science tool, with optimized cutting edge Statistics models, Econometrics, Big Data and Text Analytics.
AronismartIntelligence™ includes modules covering Machine Learning and Big Data mining, Unstructured Text Analysis, Sentiment and Emotion Analytics, Bayesian Statistics and other advanced analytics.
---
FOR THE DEMO OF AN APPLICATION, PLEASE CLICK ON THE LINKS BELOW TO DOWNLOAD COMPRESSED APPLICATION PACKAGES (OS X VERSION)

:
On a Mac, Control-click on the link and choose "Download Link As…" to save the document to your computer. Uncompress and run the application. Make sure the settings allow running an application downloaded from the Internet.
Note: These are demos, notarized by Apple, and with a limited expiration period.
---
Juneteenth is a reference to the day when Union army general Gordon Granger read the federal orders in the city of Galveston, Texas, on 19 June 1865, freeing all enslaved persons in the U.S. state of Texas. Since then, June 19 has become known as Juneteenth, a portmanteau of the words June and nineteenth.
The Juneteenth federal orders were specially targeting the prevailing slavery in Texas, despite the fact that the Emancipation Proclamation had formally freed all slaves almost two and a half years earlier.
On June 19, 1865, Union General Gordon Granger and 2,000 federal troops, with the mission to take possession of the state of Texas and enforce the emancipation of its slaves, defeated confederate troops, in Galveston, Texas. While standing on the balcony of Ashton Villa, Granger read the contents of "General Order No. 3":
"The people of Texas are informed that, in accordance with a proclamation from the Executive of the United States, all slaves are free. This involves an absolute equality of personal rights and rights of property between former masters and slaves, and the connection heretofore existing between them becomes that between employer and hired labor. The freedmen are advised to remain quietly at their present homes and work for wages. They are informed that they will not be allowed to collect at military posts and that they will not be supported in idleness either there or elsewhere."
The freed former slaves in Galveston rejoiced and celebrated in the streets. Ongoing Juneteenth celebrations began in Texas the following year. Freed former slaves started raising funds to buy lands that accomodate increasingly large Juneteenth gatherings, including Houston's Emancipation Park, Mexia's Booker T. Washington Park, and Emancipation Park in Austin.
Since then, even though slavery was abolished and the US Congress apologized for Slavery (see here AfroAmerica Network, June 19, 2009: US Congress Apologizes for Slavery), the road the equality for all remains long.