Reverend Raphael Warnock, 52, is a member of the US Senate from Georgia. He recently made history, twice, when he was elected to the US Senate in highly contested elections iin 2020 and 2022. Known for his leadership as pastor at the Ebenezer Baptist Church in Atlanta, he ran for US Senate and managed to help change the political landscape of the State of Georgia and to embark on life-changing, ambitious initiatives.
Reverend Raphael Warnock, as a forrmer pastor at the Ebenezer Baptist Church in Atlanta, occupied the chair that once was held by US Civil rights icon Martin Luther King Jr.
In 2020, Senator Raphael Warnock won a special election, becoming the first Black senator to be elected in Georgia. In 2022, as expected, he successfully ran for a full term. With his win in 2020, he became the first Black senator elected from Georgia.
Raphael Warnock is a Black man who grew up in a public housing, as the eleventh of twelve children born to Verlene and Jonathan Warnock, both Pentecostal pastors. His father served in the U.S. Army during World War II, where he learned automobile mechanics and welding and subsequently opened a small car restoration business where he restored junked cars for resale.
Since being elected, Raphael Warnock has been pushing for Criminal justice and Police Reform, Addressing Environment and climate change, Government reform and Healthcare and Affordable Care Act (also known as Obamacare), support of Small Business and Tax Credits, Immigration and Abortion and Gay Rights.

Reverend Raphael Warnock has been working closely with Stacy Abrams (see here US-Georgia 2021 and 2022 Election: High Expectations on Black Democrats Rev Raphael Warnock, Stacey Abrams, and Andre Dickens) and (Stacey Yvonne Abrams: AfroAmerica Network Woman of Year 2018) on New Georgia Project, a voting rights activists organisation.
---
Advertisement
Get the following books on Amazon: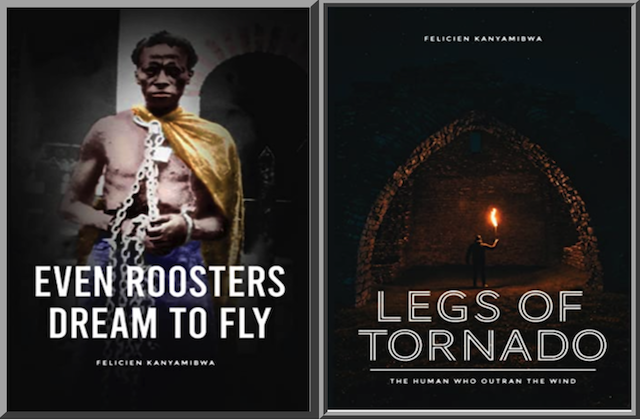 Even Roosters Dream to Fly: The Epic of a German White Catholic Priest and Manzi, a Freedom Fighter and a Mythological King of Rwanda
Legs of Tornado: The Human Who Outran the Wind, an African tale about a human from a humble upbringing who outran the wind, defeated evil spirits, overcame his fate, became a respected clan chief, and triumphed ever after
Even Roosters Dream to Fly along with Legs of Tornado are also available on Amazon worldwide and soon to several other platforms:
For more on the book, the author, the inspiration of the stories, Visit the author website here
---
Rev Raphael Warnock: At the forefront of the rising and new generation of Democrats and Black Leaders in the US Congress.
When Rev Raphael Warnock was elected to the US Senate in runoff elections held on January 5, 2021, Georgia general and US Senate runoff elections became historic and fundamental in defining the future of the US politics, for the upcoming years. The second win by Raphael Warnock in Decemberr 2022 reinforced the trend.
After the elections the major question since 2021 was: Is Georgia finally turning Blue? That remains the question.
In fact, the efforts by Georgia leaders, especially Stacey Yvonne Abrams and Rev Raphael Warnock, through Fair Fight Action, have changed the landscape, helping Joe Biden and Kamala Harris to win the state, and Reverend Raphael Warnock and Jon Ossof, democrats, to win U.S. Senate elections in 2020-2021. Since then, Black leaders have won several Mayor, House Representative and City Council elections.


©AfroAmerica Network, 2022