On Tuesday Sept 15, 2020, as announced, (see AroniSmart: Apple Time Flies event: No iPhone 12, but Apple Watch Series 6, Apple Silicon Macs, and iPad Air 4), Apple held the annual special September event, called "Time Flies" this year. As reported, the event focused on Apple Watch Series 6 and iPad Air 4 and other capabilities and iPhone 12 were missing. It is still believed that iPhone 12 will be covered in October 2020, with shipments planned for November for iPhone 12.
The virtual event held from Apple Park at 10 a.m. Pacific Time only lasted one hour. The products and features covered include:
Apple Watch Series 6, with a faster and battery efficieny S6 chip and a next-generation always-on altimeter, a new blood oxygen monitoring feature. The price of $399 and it comes into two new aluminum colors: blue and red.
Apple Watch SE, which comes at the low cost of $279 and has less features
iPad‌ Air 4, with a Touch ID power button, an all-screen display, new colors, and 20W USB-C CHanrger.
Apple One bundle offer with the options to purchase several services for one monthly price. Apple One Services include Apple TV+, APple Music, and more.
A new Fitness+ Workout service, priced at $9.99 per month, which includes Apple Watch-guided fitness videos
Other announcements include: *
Golden Master Version of tvOS 14 to Developers
Golden Master Version iOS 14 to Developers
Golden Master Version iPadOS 14to Developers
Golden Master Version of watchOS 7 to Developers
New 'Solo Loop' Style Bands Optimized for Apple Watch Series 4 and Later
iOS 14, iPadOS 14, watchOS 7, and tvOS 14, to be released September 16
---
Advertisement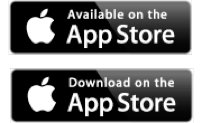 AroniSmartIntelligence, the leading tool for Advanced Analytics, Machine Learning & Data Science
Statisticians, Data Scientists, Business and Financial Analysts, Savvy Investors, Engineers, Researchers, Students, Teachers, Economists, Political Analysts, and most of the practitioners use Advanced Analytics to answer questions, to support informed decision making or to learn.
AroniSmartIntelligence™ is a leading Advanced Analytics, Machine Learning and Data Science tool, with optimized cutting edge Statistics models, Econometrics, Big Data and Text Analytics.
AronismartIntelligence™ includes modules covering Machine Learning and Big Data mining, Unstructured Text Analysis, Sentiment and Emotion Analytics, Bayesian Statistics and other advanced analytics.
---