Apple virtual event, "One More Thing", was held, as expected, on November 10, 2020, broadcasting from the Apple Park campus in Cupertino, California. As reported previously by AroniSmart (see AroniSmart:Apple's Digital Event, One More Thing, to be held on November 10, 2020 ) although not much details so far about the event, the event focused on MacBook computers, and most importanly driven by Apple Silicon.
M1: the first Mac Apple Silicon chip.
Apple has announced the M1 at its November event, the first Apple Silicon system-on-chip designed for the Mac.
Apple Silicon chip M1 is an eight-core chip, made using a 5-nanometer process and 16 billion transistors. The high-core chip, with over 6 billion transistors, includes four high-performance cores, four high-efficiency cores, 8-core integrated GPU and 16-core Neural Engine, with the aim to balance performance and power. Apple has promised the following: up to 3.5x faster CPU performance, up to 6x faster graphics, up to 15x faster machine learning capabilities, and up to 2x as long battery life.
According to Apple, the M1 chip delivers the highest performance per watt in a CPU, and the four high-efficiency cores deliver the same performance as a dual-core Intel-based MacBook Air alone.

New MacBook Air
The new 13-inch MacBook Air will be the first Mac based on the M1 chip. Available today, starting at $999 to $2049 for the top end model, with 16GB of RAM and 2TB SSD storage, the new MacBook Air will maintain the exterior design of the previous models.
Mac Mini
A new Mac mini will have M1 chip, with two ports supporting Thunderbolt 3 and USB 4 capability, instead of the usual 4 ports, on the previous Mac mini with Intel chip. The Mac mini with Intel chip is still available for sale. The new Mac mini is available for purchase at $699, which is $100 less than the price of the previous model.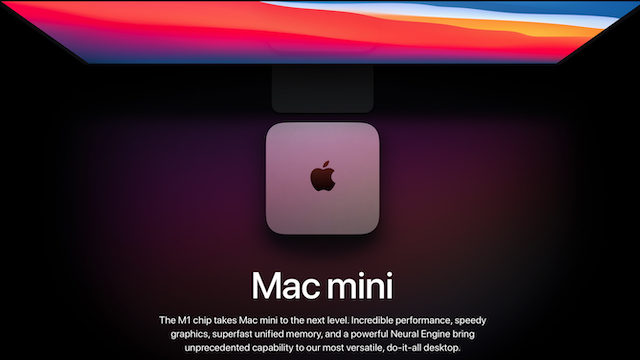 13-inc MacBook Pro
The price of the new Apple Silicon 13-inch MacBook Pro, with M1 chip, starts at $1299. The top end model costs $2,300 with 16GB RAM and a 2TB SSD.
The Apple Silicon MacBook Pro only has 2 Thunderbolt 3 ports. The new Intel-based 13-inch MacBook Pro sill has up to 4 ports.
Others:
All the M1 powered Macs can only be upgraded to a maximum of 16GB of RAM and 2TB SSD. They will be powered Macs will be equipped with two USB-C ports that support USB 4 and Thunderbolt 3, rather than Thunderbolt 4. MacOS Big Sur will be publicly available to download on Thursday, November 12, 2020.
Apart from the three Mac models unveiled today, the rest of Apple's desktop and notebook lineup , including iMac, Mac Pro, and 16-inch MacBook Pro, remains unchanged. Their switch to Apple Silicon is expected to happen within the next two years
---
Advertisement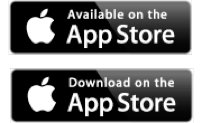 AroniSmartIntelligence, the leading tool for Advanced Analytics, Machine Learning & Data Science
Statisticians, Data Scientists, Business and Financial Analysts, Savvy Investors, Engineers, Researchers, Students, Teachers, Economists, Political Analysts, and most of the practitioners use Advanced Analytics to answer questions, to support informed decision making or to learn.
AroniSmartIntelligence™ is a leading Advanced Analytics, Machine Learning and Data Science tool, with optimized cutting edge Statistics models, Econometrics, Big Data and Text Analytics.
AronismartIntelligence™ includes modules covering Machine Learning and Big Data mining, Unstructured Text Analysis, Sentiment and Emotion Analytics, Bayesian Statistics and other advanced analytics.
---