Apple plans to hold the 2021 annual Worldwide Developers Conference (WWDC) event on June 7–11. It will be the first completely WWDC virtual event. The event is expected to focus on the future versions of iOS, iPadOS, macOS, watchOS, and tvOS and, perhaps, to unveil the new refreshed versions of MacBook Pro, Mac Mini, iPhone, iPad, and iMac. Meanwhile, since 2020, persistent rumors have been suggesting that Apple has been developing its own self-driving electric vehicle car. The questions now are what is coming from Apple in the near future regarding the Self-Driving Electric cars and the new improved Mac products based on M1 chip.
Apple Car: Self Driving Technology in the Electric Vehicle.
Initial rumors on Apple's vehicle pointed suggested that the car will be available within a few years. The timelines were based on the information that Apple was allegedly in talks with car makers Hyundai and Kia to develop the actual car and the electrical batteries components, whereas Apple will focus on self-driving car technology.
By the end of January 2021, reports indicated that the partnership between Apple and Hyundai and Kia had failed and that Apple may be exploring options to work with other different partners. The self driving car, labelled "Apple Car" under "Project Titan", is expected to be ready by the end of 2020s'.
Currently, Apple is said to be considering two options:
working with other electric vehicle automakers, develop an "Apple Car", to be ready to quickly hit the market;

focus only on the self-driving technology and make it available to electric vehicle automakers.
According to the reports, Apple is trying to expedite the timelines to make sure the "Apple car" is available as soon as possible. Based on the publicly available data from the California Department of Motor Vehicles, Apple has 68 Apple self-driving test vehicles on the road.

While the rumors about the cars remain to be confirmed, the latest report that came out from Bloomberg said that Apple is planning to launch completely redesigned new Macs in the coming Summer 2021, including Mac mini, MacBook Air, and MacBook Pro lines.
M1: the first Mac Apple Silicon chip.
The Bloomberg reports claims that Apple plans to offer new redesigned MacBook Pro with two different high-performance and energy-efficient processor options, codenamed Jade C-Chop and Jade C-Die. The new processors will include an improved Neural Network Engine and high RAM support, up to 64GB.
The new MacBook Pro will feature a redesigned chassis with more Thunderbolt ports, a MagSafe charger port, HDMI, and SD card support.
---
Advertisement
For More on AroniSoft LLC andAroniSmart products click here
---
Bloomberg report affirms that Apple plans to launch a new Mac Mini with 10-core processors, a 24-inch iMac and a potential successor of M1 chip.
In November 2020, during the Apple One More Thing Event, Apple announced the launch of M1, the first Apple Silicon system-on-chip designed for the Mac (see Apple One More Thing Event: M1 Chip, new MacBook Air, Mac mini, 13-inch MacBook Pro and Adobe Lightroom). Apple Silicon chip M1 is an eight-core chip, made using a 5-nanometer process and 16 billion transistors. The high-core chip, with over 6 billion transistors, includes four high-performance cores, four high-efficiency cores, 8-core integrated GPU and 16-core Neural Engine, with the aim to balance performance and power. Apple has promised the following: up to 3.5x faster CPU performance, up to 6x faster graphics, up to 15x faster machine learning capabilities, and up to 2x as long battery life.
According to Apple, the M1 chip delivers the highest performance per watt in a CPU. Despite the launch of M1 chip, Apple has said it will continue supporting Intel Macs.
More information is expected during 2021 Apple's annual Worldwide Developers Conference (WWDC) event to be held entirely online June 7–11.
---
Advertisement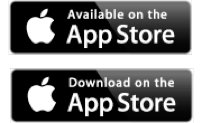 AroniSmartIntelligence, the leading tool for Advanced Analytics, Machine Learning & Data Science
Statisticians, Data Scientists, Business and Financial Analysts, Savvy Investors, Engineers, Researchers, Students, Teachers, Economists, Political Analysts, and most of the practitioners use Advanced Analytics to answer questions, to support informed decision making or to learn.
AroniSmartIntelligence™ is a leading Advanced Analytics, Machine Learning and Data Science tool, with optimized cutting edge Statistics models, Econometrics, Big Data and Text Analytics.
AronismartIntelligence™ includes modules covering Machine Learning, Big Data mining, Bayesian Statistics, Neural Network Models, Unstructured Text Analysis, Sentiment and Emotion Analytics, and other advanced analytics.
---
@2021 AroniSoft LLC
---